Baju Koko Ghani
Sunday, 28 August 2011 0:01:07
Alhamdulillah ini Ramadhan kedua Ghani, sejak masih 10bln Ghani sudah mencoba mengenakan Koko, pakaian muslim laki-laki.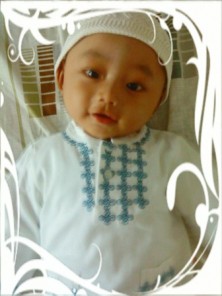 Tahun kedua, ternyata lebih lucu lagi karna Ghani sudah berusia 16bln, sudah bisa bergaya kesana kemari.
pakaian: Little M
shoes and hat: unbranded
Post a Comment
You must be logged in to post a comment.