Almaviva Landjanun She loves creating stuff, more because she's kinda cheap mama, than just creative. Likes to carry mineral water and children's book enthusiast. She lives in Bandung with her husband, Ing Landjanun and their silly girl who has big sparkling eyes, Artanya Rinjani.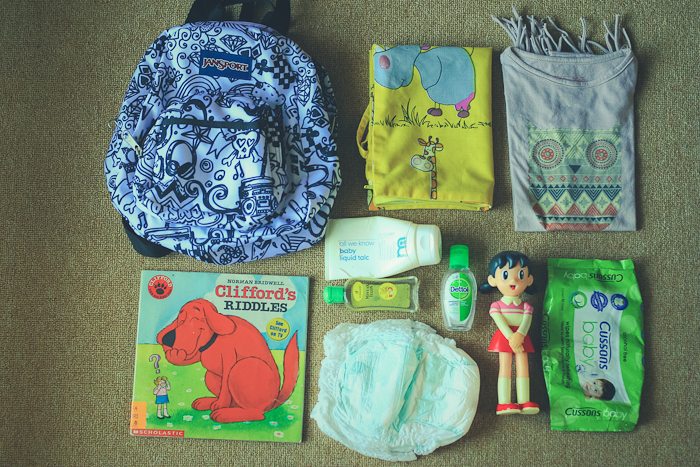 Saya ingin backpack pertamanya Rinjani itu bukan sekadar tas yang bisa membawa semua kebutuhannya, tapi harus sesuai dengan kepribadian Rinjani dan pastinya saya, Ing, dan Rinjani juga suka. Tidak terlalu susah sih sebenarnya, karena ada brand favorit saya buat urusan backpack.
Pilihan jatuh pada backpack kecil Jansport versi doodle ini. Yes, I'm a Jansport big fan. Desain dan modelnya tidak terlalu kekanak-kanakan, simpel tapi tetap ada kesan cute-nya. Waktu itu Rinjani dikasih dua pilihan tas, dan dia memilih ini. Senang deh bisa satu selera dengan anak. Terus, apa aja yang Rinjani bawa di tas barunya?




baju ganti by the babybirds


buku cerita pinjaman dari perpustakaan


liquid talc, minyak telon, sanitizer


disposable diapers


shizuka


tisu basah


Sekarang Rinjani sudah mandiri, sudah bisa membawa barang miliknya sendiri.
Yay! I'm a proud mother :)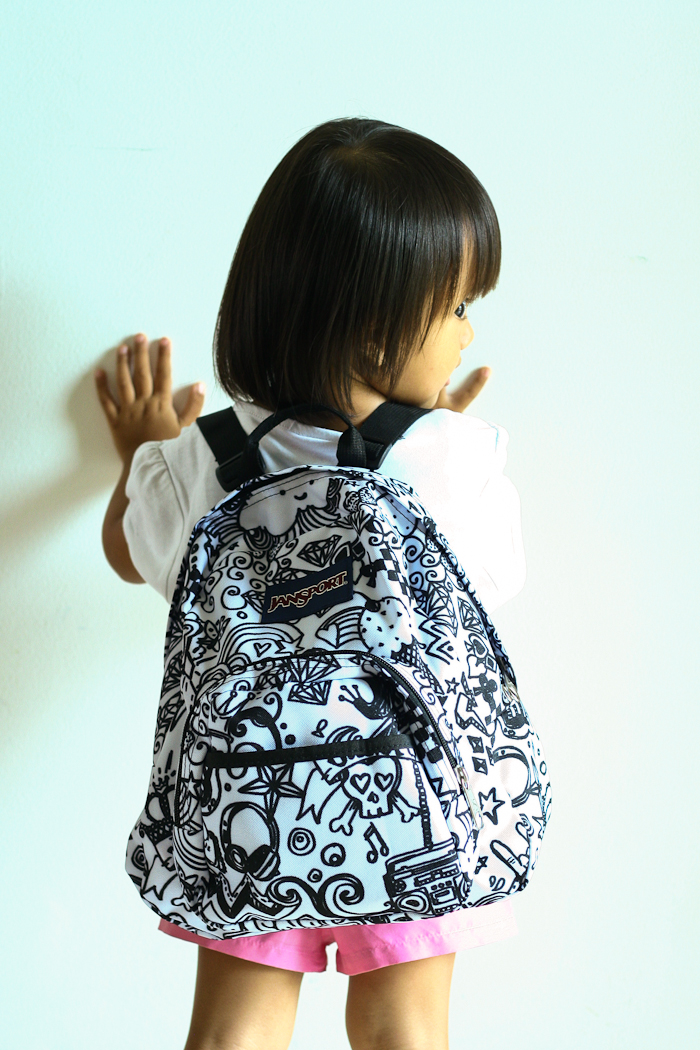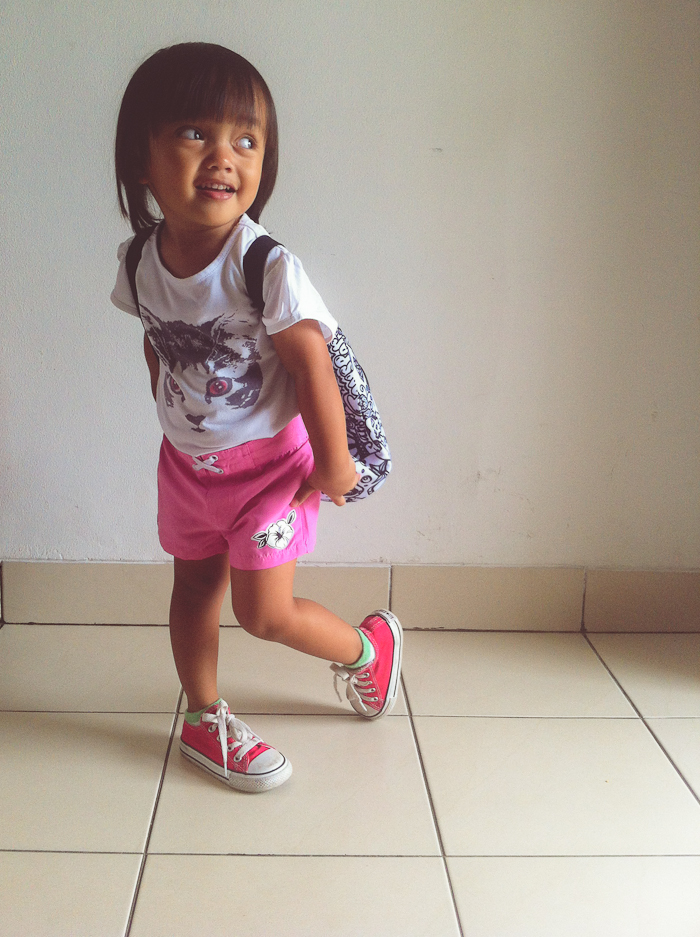 Post a Comment
You must be
logged
in to post a comment.