Pilo Pilo Goodies: Handmade With Love
Tuesday, 25 January 2011 0:01:24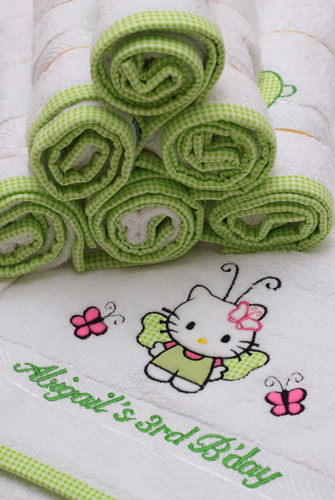 Pilo Pilo Goodies
mypilo.blogspot.com
Landy
email: [email protected]
HP : 0811 991 8801
Tel : (021) 4683 0672
During my visit to Jakarta last month, Ninit gave me two colorful bags: one for Aina, another one with Naia's name on it.
I squealed, "So cuuuuuute!" upon receiving the two bags. At the beginning, I thought the bag would be too big for Aina. But she liked the bunny so much that she insisted to wear it… "It even has my name on it. see, A-I-N-A!". Yes, dear… So, it is now served as her ballet tote that she carries around to her ballet lesson.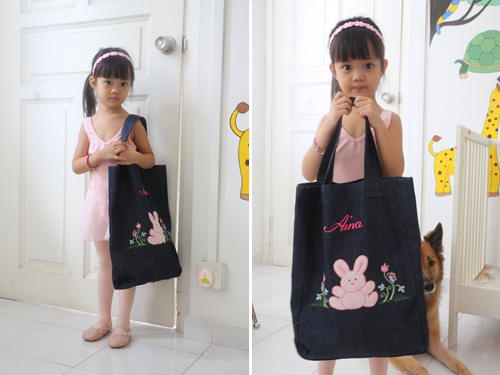 Upon seeing the Pilo Pilo Goodies website, I realize that they mostly make handmade goodies with personal touches, like embroidery names or characters. There are all kinds of things: pillows and bolsters with your kids names, quilted bags with animal patches, amigurumi (crocheted animal/caracters)… you name it.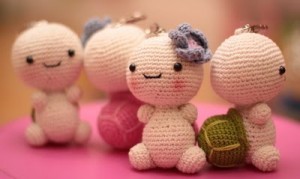 You can even order personalized towels for a birthday gift, or fabric goodie bags for your kids birthday with his/her name on the bag. So cute! And they are well-made, too!
Naia seems to like hers too… Shinta told me she's been using it as her school bag. Cute, isn't it?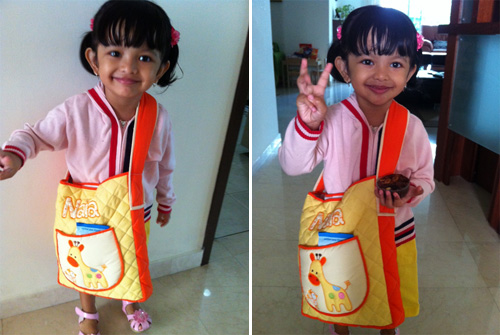 Post a Comment
You must be logged in to post a comment.