Selamat Tahun Baru 2011
Saturday, 01 January 2011 0:10:04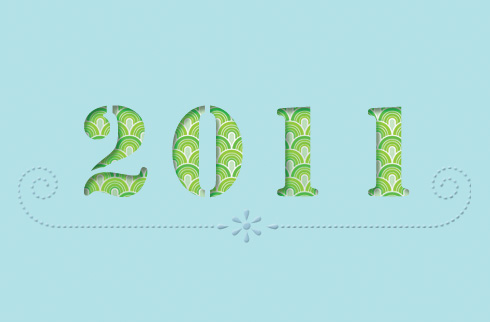 Beberapa menit yang lalu, tahun 2010 telah berakhir. Time flies! Padahal rasanya baru kemarin pecah ketuban, merasakan kontraksi yang luar biasa, dan melahirkan anak pertama. Sekarang si kecil sudah bisa duduk, mulai MPASU, bisa berjalan, ulang tahun pertama, kedua, ketiga, keempat, dan… what? Sudah masuk TK A lagi?
Di tahun baru ini, secara otomatis kita sering kali menyusun rencana, berusaha mewujudkan impian, resolusi tahun 2011. Apa ya rencana urban Mama di tahun 2011 ini?
Mungkin berhenti merokok? (setelah membaca timeline di twitter kami yang menjelaskan fakta tentang third-hand smoke).
Mungkin 'merapikan' keuangan keluarga dengan bantuan financial planner?
Atau memberikan ASI eksklusif dan berusaha untuk memberikannya sampai si kecil berumur 2 tahun.
Menyiapkan dana pendidikan si kecil dengan baik.
Rajin berolah raga.
Membacakan si kecil buku sebelum tidur dan lebih sering menghabiskan waktu dengan anak-anak tanpa memegang smart phone di tangan.
Apapun rencana dan impian urban Mama dan Papa di tahun 2011, semoga urban Mama dan Papa dapat mewujudkannya. Yang terpenting dari segalanya adalah tetap menjadi pribadi yang positif, realistis, dan jangan lupa untuk have fun.
Please remember, a happier mama is a better mama. :)
Selamat tahun baru 2011!
Post a Comment
You must be logged in to post a comment.