Singapore Toy, Game, and Comic Convention
Saturday, 22 September 2012 0:01:36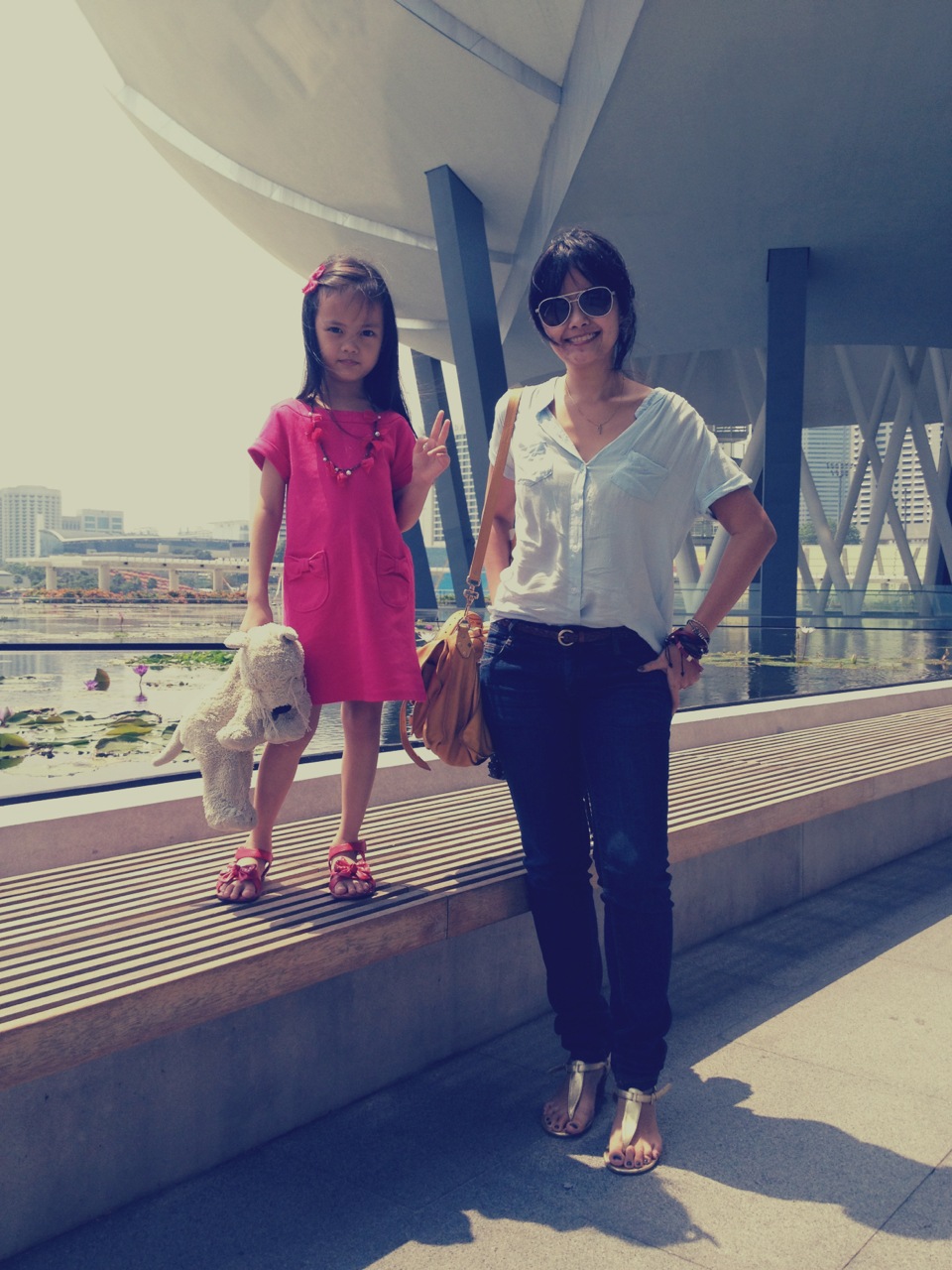 We went to the Singapore Toy, Game and Comic Convention. Fun!
On Aina:
Gapkids dress.
Gingersnaps necklace.
Cotton-on hairclip.
Collettee sandals…
and snowy from Ikea.
On me:
No-brand light blue shirt and brown belt.
Topshop pants.
Assorted bangles & bracelets.
3.1 phillip lim sunnies.
PS1 bag.
Jeffrey Campbell gold sandals.
Post a Comment
You must be logged in to post a comment.