Sporty Girls
Sunday, 01 June 2014 0:01:08
Akhir pekan lalu saya dan Kana mengikuti acara Mom and Me Fun Day di Kota Kasablanka. Untuk menyesuaikan dengan acara, Kana mengenakan pakaian sporty supaya leluasa bergerak. Melihat kakaknya berpakaian sporty, Kirana langsung menarik-narik keluar pakaian sporty seperti yang dikenakan kakaknya.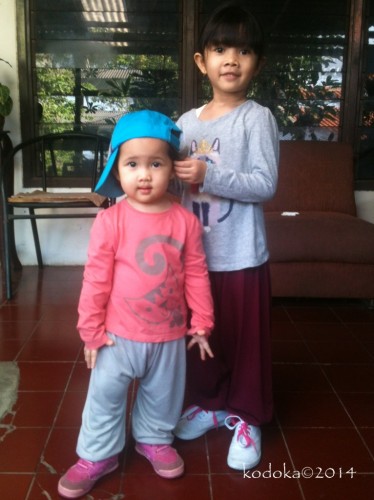 Kana
Tops: Unbranded
Pants: Simplymii Kids
Shoes: Airwalk
Kirana
Hat: Unbranded
Tops: Mothercare
Pants: Baby K by Mothercare
Shoes: Unbranded
Dan mamanya, tentu saja ikut tampil sporty mengenakan TUF Shirt.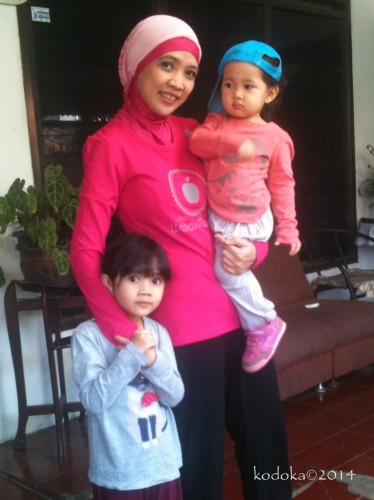 Post a Comment
You must be logged in to post a comment.