TUM Ganti Popok
Saturday, 04 December 2010 17:16:38
for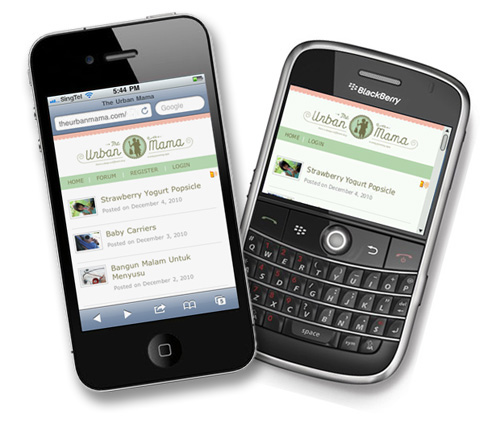 hi TUMblers! Welcome to the new version of The Urban Mama.
Ganti Popok kali ini mostly involved the backend of the site, so the changes may not be very visible on the front end. But rest assure, these changes will make it easier for us to roll out new and exciting features in the near future.
Some of the new features that you might notice:
Expanded user profile
Children's profile – this allows mamas to add/edit information and photos for Children's birthday, that will show up on the right sidebar. You no longer need to send us email to get your children to be featured on the birthday module.
TUM mobile version – Yes, the long-awaited mobile version is finally up and running! For now, only the website is available on mobile. TUM Forum mobile version will be available very soon. It is being worked on by the Web Warriors… and they are working very hard!
Search – Now you can search the articles, too! The search module is located on the right column.
Threaded comment on article – Instead of replying with @username, now you can reply on each comment individually and maintain the discussion easier. Long live threaded comments!
As we mentioned earlier, expect more fun and useful features coming in the near future. We have many in works :)
Post a Comment
You must be logged in to post a comment.