The Urban Mama Forum
Forum message
Ramadhan di The Urban Mama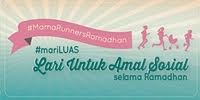 #mariLUAS #MamaRunnersRamadhan
Ramadhan is here! Are you ready for our charity program during Ramadhan? It is called #mariLUAS (mari Lari Untuk Amal Sosial) #MamaRunnersRamadhan.
#MamaRunners together with IndoRunners, will donate Rp 20.000.000 for Rumah Bersalin Gratis (RBG) Rumah Zakat.
Please click
here
to register.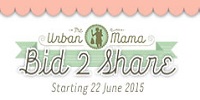 #TUMbid2share
Urban Mama Papa, melanjutkan tradisi TUM di bulan Ramadhan, tahun ini kami kembali mengadakan
#TUMbid2share
dimana ada 4 items persembahan Mothercare dan ELC Indonesia dengan kondisi baru. Yuk di bid, hasilnya 100% donasi akan disalurkan via Yayasan Tunas Cendekia.