Miguel's Cowboy Party
Sunday, 30 December 2012 0:01:43
Belakangan ini El rutin minta naik kuda di tiap akhir pekan saat ke Bandung, sedang suka-sukanya sama karakter Woody dari film Toy Story, jadi dengan mudah saya memilih tema Cowboy Party.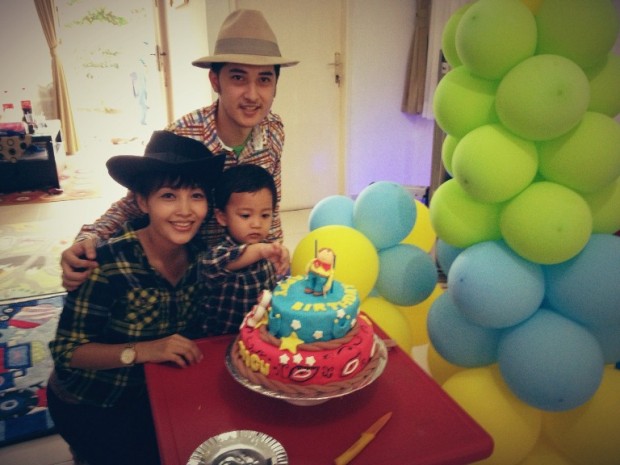 Daftar undangan tidak jauh berbeda dengan tahun kemarin, selain Datuk-Ibu, Oma-Opa, keluarga inti saya dan suami, serta geng kring-kring (teman main sepeda El tiap sore).
Seperti biasa, kalo sudah ada tema yang fix, urusan lainnya jadi lebih gampang, pesan kue model apa, dekorasi, goodiebag, dress code sampe piñata!
Untuk semua urusan di atas saya meminta bantuan salah satu teman baik yang juga member theurbanmama, Anthie.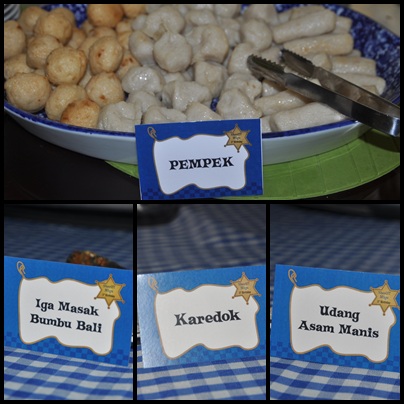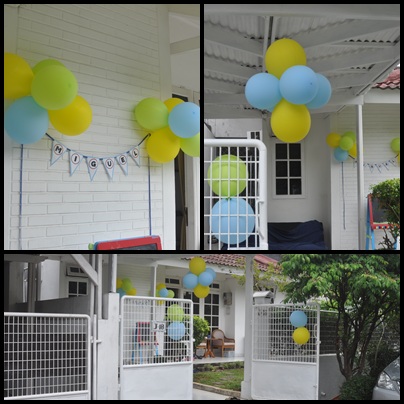 Dari makanan, snack, birthday cake, balloon décor, dan piñata berbentuk sepatu boot Woody merupakan salah satu hasil karya Butterfly on A Rainbow milik Anthie.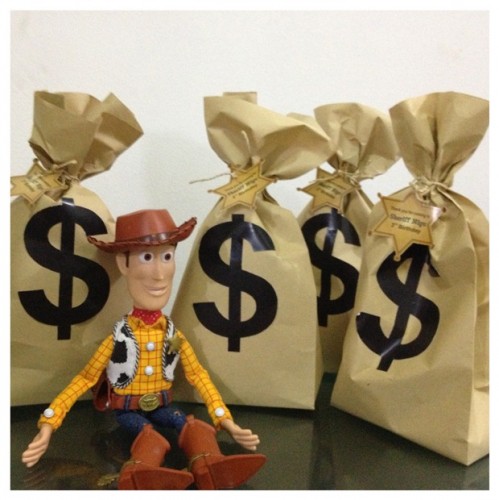 Alhamdulillah syukuran ultah El berjalan lancar dan gong-nya tentu saja saat geng kring-kring memukul piñata boots Woody.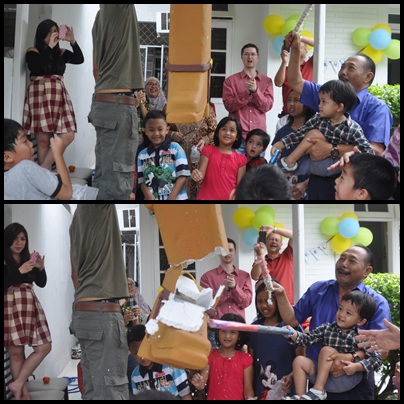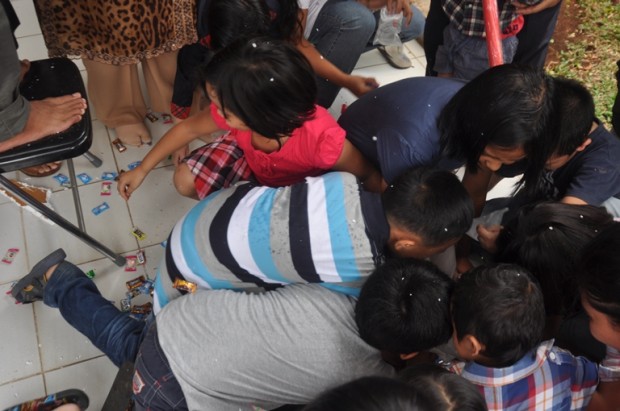 Happy birthday Miguel..
Semoga tumbuh sehat, cerdas, riang dan berbakti sama orangtua. Amin. Mommy love you to the moon and back.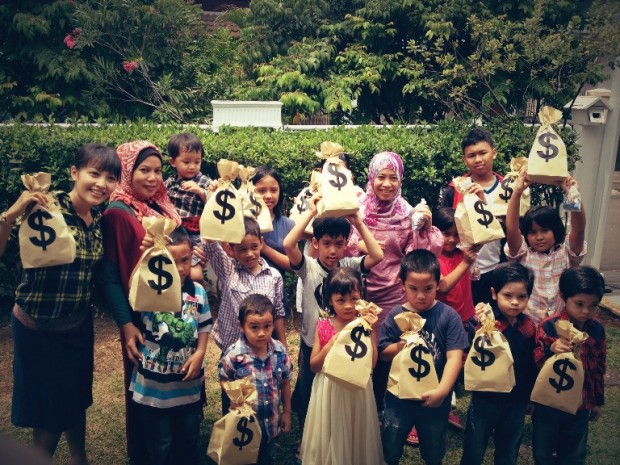 Theme: Cowboy Party
Birthday cake: by Butterfly on A Rainbow
Main course beverage: by Butterfly on A Rainbow
Kids and Dessert menu: mommyluv ;)
Party Activities: Games and Piñata
Post a Comment
You must be logged in to post a comment.