Mommy, I Don't Miss You Too Much
Sunday, 23 December 2012 0:01:25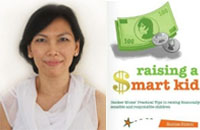 Rosina Simon
Author of "Raising a $mart Kid". Rosina Simon is an ex-banker with an extensive experience in the financial market. She decided to take a break from work to write her first book and now involved in a project to build libraries for economically challenged children through the proceeds of her books.
My eldest daughter returned home from her first year in a U.S. college yesterday. She had so many stories to share and tales about her new friends and roommates abounded. We were taking our leisurely walk around our neighborhood when she said,
"Some of my friends talk to their moms daily. Sometimes, when their moms don't call, they panic. 'What's happened to my mom?' And they cried for days when they first entered the dorm. My eyes were teary for 15 minutes when you left and then I got over it. I guess I don't miss you too much, Mom."
I almost stopped in my tracks. I wanted to be the mom who spoke with her daughter often. But my daughter preferred a once a week or bi-weekly call, with online chats in between. It's true that our 12-hour time zone difference makes it more difficult to speak and she is not a morning person, waking up when I'm asleep. Still, I wanted to know why she did not want to speak to me daily. So I asked.
She said,
"You used to travel a lot when I was younger, and even though you called home every night, I used to miss you. Do you remember that one day I called you on your cell phone when you were away and I cried on the phone as I missed you and wanted you home? I was eight I think. After that call, I told myself that I would never do that again, that I would be strong, that I would not miss anyone too much."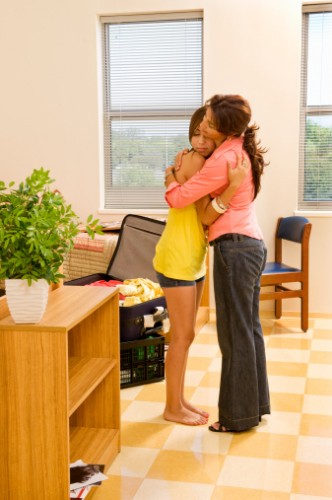 credit foto: www.gettyimages.com
I was floored. My work required me to travel extensively around the Asia Pacific as well as other regions. While I always made it a point to call home every night and never missed my children's major school events or performances, I was a Singapore Airlines' PPS and Solitaire member for 13 years. Needless to say, I was away often. And I never realized that my traveling left such a deep impression on my daughter.
She probably felt my pain, and continued,
"Mom, don't worry. It doesn't mean I don't love you as much as my friends love their moms. I do. It's just that I don't think I need to speak with you often. I don't want to be clingy. I like being independent and I'm capable of taking care of myself. I'm more mature compared with my friends. I don't act on impulses, I'm careful with money; I don't drink, gamble or do drugs. You taught me to think and decide for myself every since I was young. I think you've raised me pretty well, Mom."
And she smiled.
I looked at her with mixed feelings. A young lady who was confident and independent stood in front of me. One who managed to navigate 35-44 hours of trips from Singapore to her college in a small town in Florida, with multiple transits and sometimes with a one-night stay in New York. All by herself. I'm proud of her.
I caught myself thinking, would I have done it differently? A part of me says yes, I would have traveled less; but the other part of me accepts that it is what has made her who she is today. I guess there is just no simple answer.
This article appears in her second book "It Starts From Home" – a compilation of 101 parenting stories on instilling values and habits.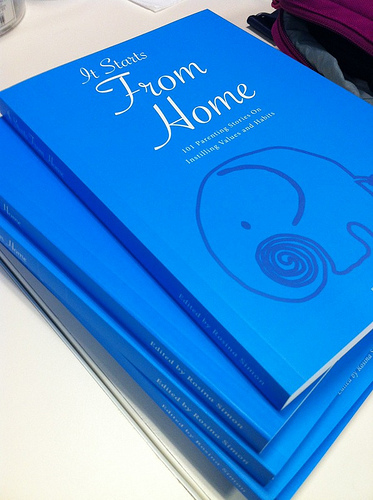 Post a Comment
You must be logged in to post a comment.