My Little Stylista
Sunday, 19 September 2010 6:07:38
Last Monday we went to dinner, to break our fasting, with some of my friends. Due to the cold and rainy weather, I decided to put warm clothes on Kana.
Kana chooses her own clothes: I let her play with her clothes and if she refuses to let go of the clothes, it means she wants to wear it.
And, voila! This is what we pulled out: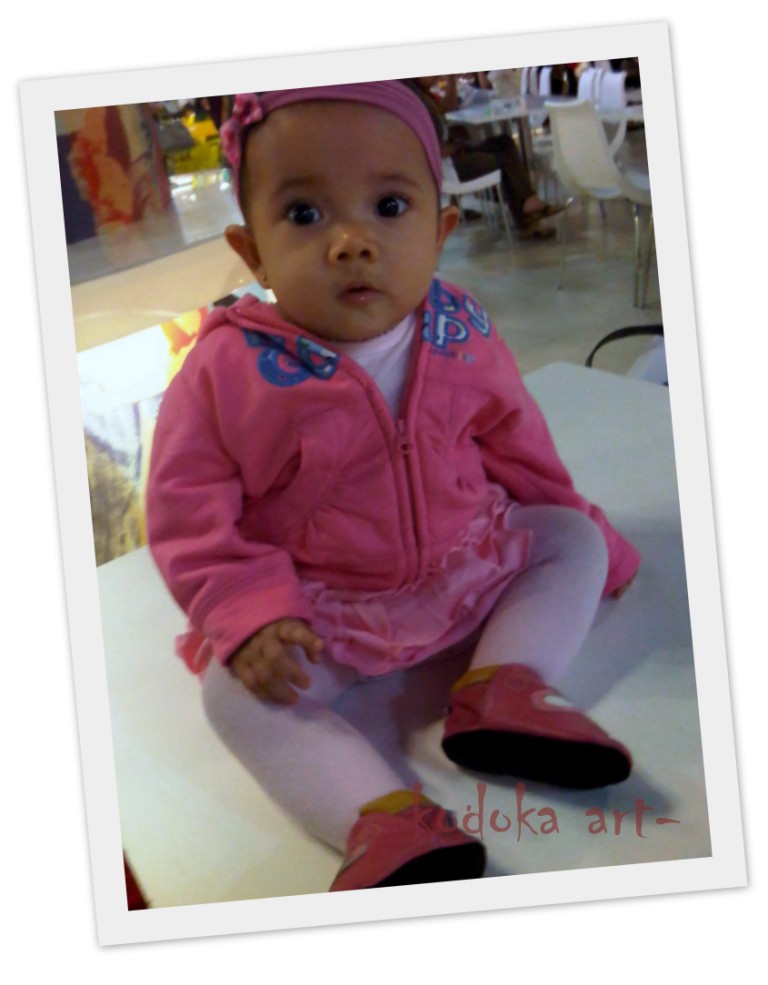 Headband: No Brand
Shirt: Mothercare
Jacket: Baby Gap
Skirt: Mothercare
Legging: Next
Shoes: Little Toes
Post a Comment
You must be logged in to post a comment.