Minggu lalu sudah waktunya untuk Aizka potong rambut lagi. Walaupun belum terlalu panjang, tapi sudah lumayan mengganggu karena mulai ada yang masuk ke matanya.
Sebelum: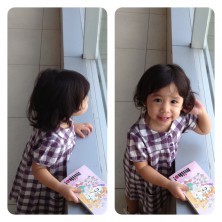 Karena rambut Aizka ikal, makin sulit untuk memotong rambutnya dan membentuk model yang bagus. Mau di bawa ke salon khusus anak-anak, tapi pasti akan terjadi kehebohan dan drama mengingat Aizka anak yang tidak cepat akrab dengan "orang asing". Jadinya kami memilih Aizka potong rambut dengan Andungnya (Nenek). Karena Andung cukup handal memotong rambut kita, anak-anaknya, ketika masih kecil.
Sementara Andung sibuk memotong rambut, kami mengalihkan perhatian Aizka dengan buku dan cerita. Akhirnya sukses juga memotong rambut Aizka. Lumayan, bisa menghemat ketimbang membawa Aizka ke salon khusus anak-anak.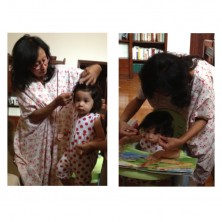 Hasilnya: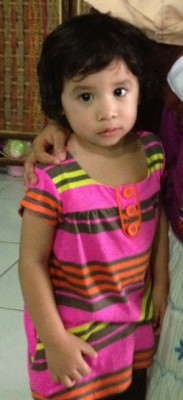 Post a Comment
You must be
logged
in to post a comment.