Hafidz senang sekali bermain di luar. Namun saat memang saya suruh berjemur, dia malah mencari tempat-tempat yang teduh. Padahal saat ini Hafidz yang sedang jadi "bocah ingusan" (baca: benar-benar ber-ingus alias flu) dan berjemur sangat baik untuknya. Untunglah ada kegiatan favorit yang bisa membuat Hafidz berdiri atau duduk diam sambil berjemur :)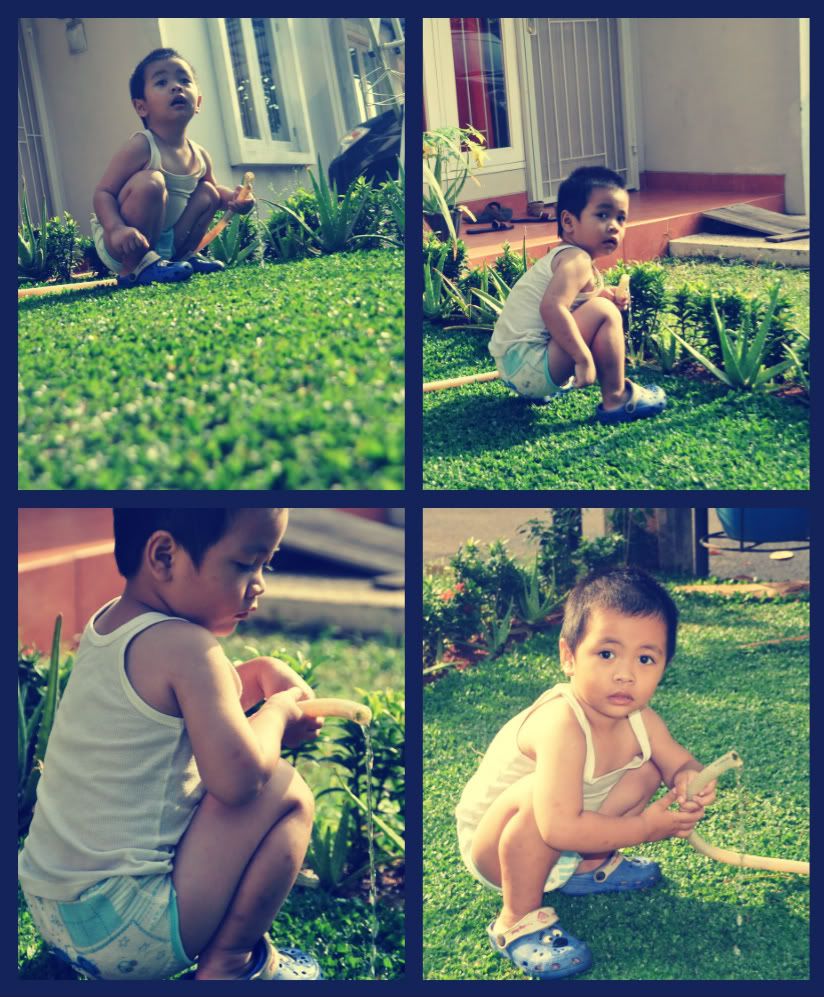 Ya, menyiram tanaman alias main air juga. Hati riang, berjemur oke, dan tanaman pun segar tersiram.
Beberapa tips untuk mengajak anak berjemur:



Pilihlah waktu yang tepat untuk berjemur. Biasanya saya mengajak Hafidz berjemur sebelum pukul delapan pagi, saat sinar Matahari belum terlalu panas.


Kalau cuaca sedang berangin, sebaiknya pakai baju lengkap saja.


Biasanya tubuh Hafidz saya balurkan dengan minyak kayu putih agar dia tidak masuk angin.


Nyalakan keran airnya sedikit saja, agar hemat.


Selamat mengajak anak-anak berjemur!
Post a Comment
You must be
logged
in to post a comment.