Saya suka berkreasi dengan kain felt/flanel dan ini salah satu kreasi yang saya dapat setelah browsing (tapi maaf saya lupa save link aslinya!).
Yuk, kita buat bunga mawar dari flanel.
Alat dan bahan :


Kain flanel/felt (saya pakai kuning untuk kelopak dan hijau tua untuk daunnya).


Gunting.


Lem tembak.


Cetakan lingkaran (saya pakai tempat jarum jahit).


Cara Membuatnya :
Cetak lingkaran pada kain felt dengan cetakan (bisa digambar di kain dulu lingkarannya) kemudian di gunting. Terkadang saya tidak memakai cetakan, langsung gunting bentuk lingkaran. Jangan khawatir! Nanti bisa dimodifikasi.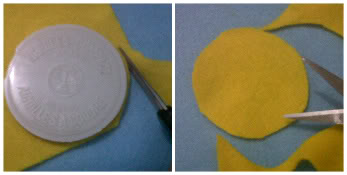 Lalu kita gunting lingkaran seperti membuat spiral.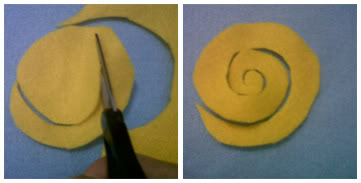 Lalu di sisi luarnya, kita gunting seperti bergelombang.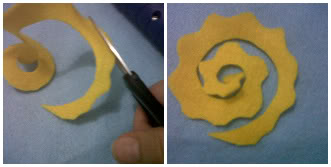 Nah, setelah itu, baru bagian yang menantang. Kita rekatkan kelopaknya dari ujung yang paling dalam, perlahan-lahan sampai ke ujung luar (hati-hati ya mama kalau memakai lem tembak, agak panas).

dan kurang lebih lasilnya seperti ini: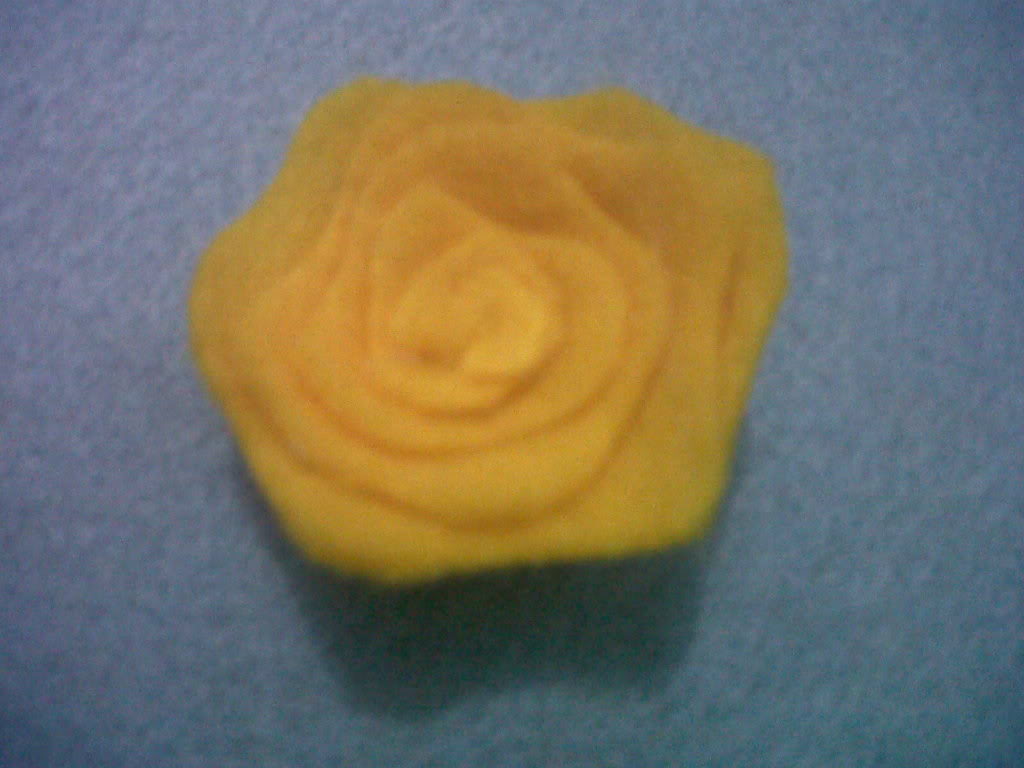 Lalu bisa kita percantik dengan sedikit daun.

Voila! Jadilah bunga mawar kita.
Tinggal kita rekatkan/jahit ke renda karet, jadilah headband! Seperti yang diperagakan oleh model. :)

Selamat mencoba!
Post a Comment
You must be
logged
in to post a comment.