Fishing & Boating in Lake Resorts of West Java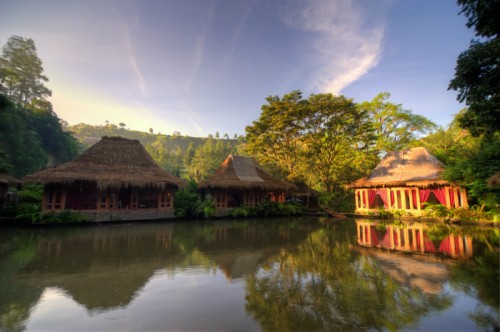 It is important to know, despite the fact that we live in a multi-cultural city like Shanghai, that I also know the culture of my origins. This year, we decided to go on vacation into the deep land of West Java in Indonesia, where a long lineage of my mother's side come from. We started the journey from Bandung, the second largest metropolitan area after Jakarta. There was a nice large van waiting for us at Cengkareng airport when we arrived. Mommy said it was only a short 2 hour drive to reach Bandung and I wouldn't even know it. She was right, I was sleeping throughout the drive. I guess I was too tired to notice our scenic drive to the city.
Bandung is nothing like Shanghai, it is much smaller but cosy. Mommy says it's a popular destination for clothes shopping because there are so many factory outlets. Street food is everywhere. My favorite snack is "kerupuk aci", a white round tapioca cracker. They're crunchy and delicious.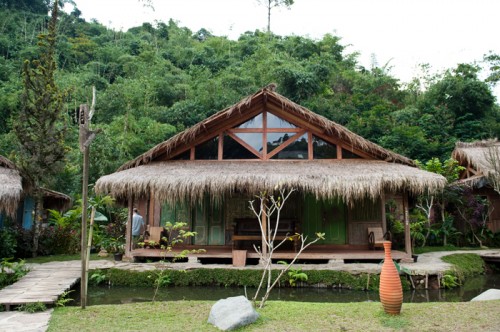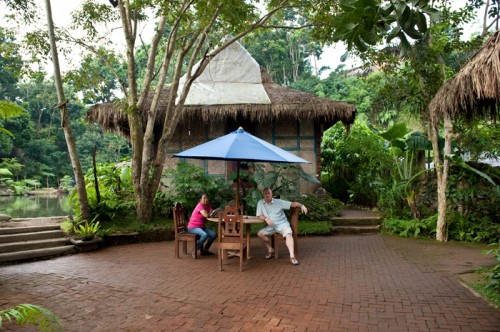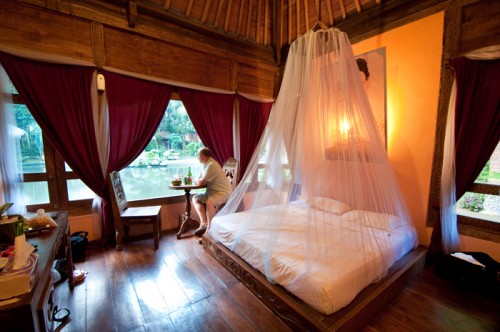 Our next stop was Lembang, a town sitting very close to Tangkuban Perahu crater, Bandung's main tourist attraction. It is in a high mountainous area so the temperature is quite cool. There are many hotels and resorts. We drove past many valleys and rice fields, but what I like most is the rabbits they sell on the side of the streets. I asked mom and she said the rabbits were sold for the restaurants. Poor rabbits.

In Lembang we stayed in a villa on the lake full of large fish. The window in our bedroom was so close to the water that I could see the fish very close. I woke up every morning and feed the fish before I had breakfast. The fish looked so hungry they always ate anything I threw at them. They made big splashes and pushed one another when they feed, I had a great time watching them.
There were also several big geese on the other side of the resort. They had a different lake to swim in because they also need space for their home. When we came to see, two of them were sitting in their nest guarding their eggs. They didn't like to be disturbed so we left them alone.
In the afternoon, my dad took me fishing. It was my first time and I learned how to put a bait on the hook, then we wait for the fish…… Dad caught a few big fishes. When he caught a small one, he let me hold the fishing rod and taught me to reel the fish in closer so we could catch him. We had fish for lunch. Fish is my all time favorite food. Very yummy.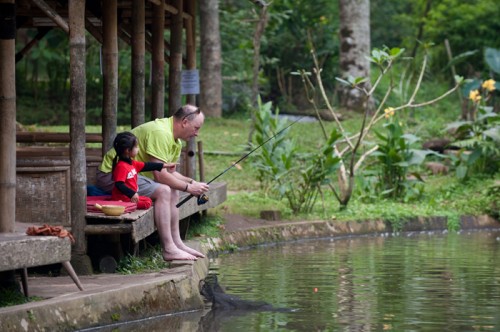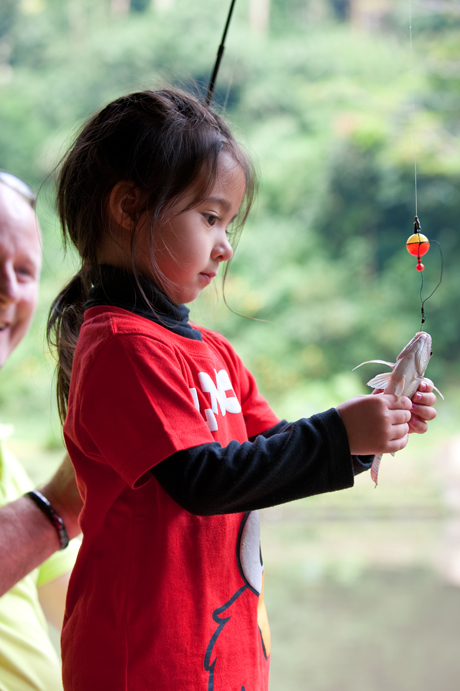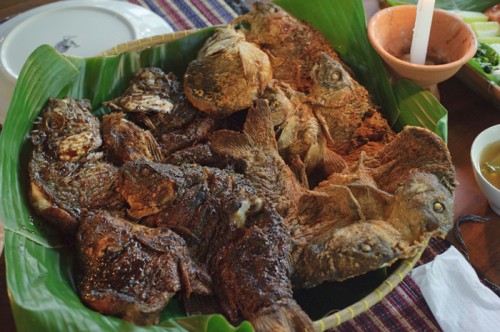 From Lembang, we went deeper into the island, towards Garut, also a town in West Java. It was a long drive, about 3.5 hours. The road was uphill and downhill, through many valleys & rice fields. We started seeing many "delman" - a horse buggy around the town. Mom said in the old days, this is what people use to travel around. We stopped the car and I had my first "delman" ride. It was so much fun, especially the "pak kusir" let me hold the leash.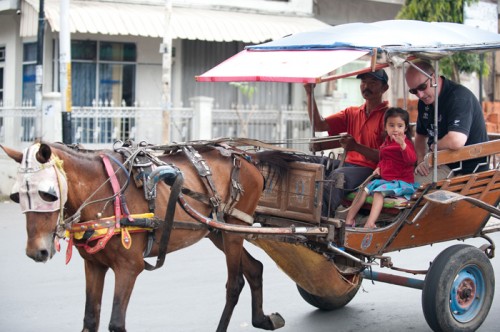 Last stop is Garut, a town with cool temperature all year around. This is where my great great grandmother comes from. We stayed in a much larger villa, also on the lake like the last one. What so cool about this place is they have boats on the lake that we can use. We went on the boat to get to the villa and to go to restaurant. My dad let me row the boat most of the time, it was fun. The staff deliver special delicacy for breakfast every morning at 7am by boat. It's grilled sweet coconut pancake in brown palm sugar syrup.
The fish were much bigger than the last resort we stayed in. They were also looked hungry all the time whenever I fed them. The water was so close to the balcony that I could touch the fish's mouth, I ended up hand feed the fish in no time. They are not afraid of people.
I hope we can come back there again next year on our summer vacation. I love this place.