Brett Money
is an Australian physiotherapist with 9 years of experience in the field of musculoskeletal injuries and operations.
Website:
http://www.omwellnessgroup.com/
"My son loves Futsal and asked for Futsal boots for his birthday, which ones are the best?"
Kids are crazy about football and Futsal is great way to keep your kids active. Regular sports shoes are not ideal for the surfaces of 'Lapangan Futsal' so I recommend you learn a bit and invest in buying your child the right pair.
Football Boots
Football boots in general are designed to fit narrow and tight around your foot, they feel a bit tight. This is so that you can have good ball control when kicking and dribbling. It is also important for safety reasons. Football can cause many injuries like sprained ankles, pulled muscles, and sprained knee ligaments. A loose football boot will cause your ankle to slide around and you will be less stable.
The bottom surface or sole of the shoe is designed specifically for the surface you are playing on.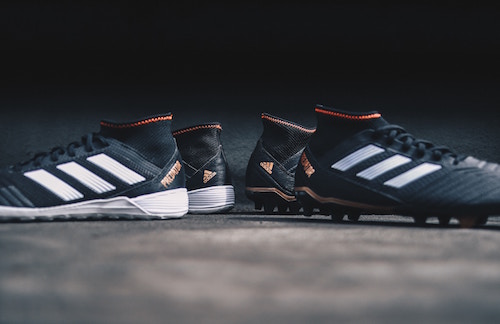 For example:
For Grass you should boots with sharp pointy studs.
For Sintetic you have boots with pointy rubber bumps.
For Flat Karet surfaces you have boots that are flat.
Flip over the football boot and have a look at the bottom and it will make sense.
So What?
So your kids should not use the same shoe for all surfaces. To be safe for your child choose the right type of Futsal boot. This will give your child more grip when running, prevent slips, falls and sprained ankles. It also will make him feel 'cooler' because he has the newest boots of his favorite player. The spirit of kids with new activities is important because he will want to play more.
Which One
Go to a soccer sports station and you will see a Football section. Nike and Adidas are the biggest brands and your child's favorite player will no doubt have his own model. You will surely know his favorite player is Messi, Ronaldo, or Rooney and they have a specific boot they wear.
Ronaldo: Nike Mercurial Vapor series.
Messi: Adidas F Adizero series.
Rooney: Nike Total 90.
Matching
Match the right player, with the right brand, with the right sole of the boot and your child will be happy, semangat, and safe to play.