During our last trip to Tokyo a couple of weeks ago, we went to check out the crowds and the famous street of Harajuku. While I was there, I couldn't stop snapping pictures of people in different and unique styles, strolling along the street. Then I realized that I was seeing many of them strolling with their baby in tow. Whoa, moms in style!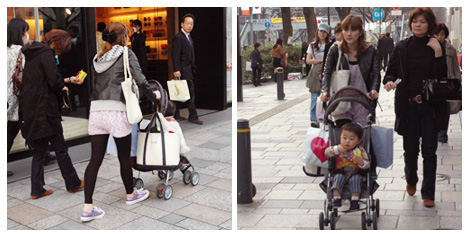 I'm not saying that moms in other parts of the world don't have style too, but it's just quite interesting to see how these moms dress up in the street of Harajuku, proving that they can be a fashionista while sporting the strollers as part of their style.
So here are some of the pictures of moms along Harajuku that I took, as an omiyage from my little trip :) Enjoy!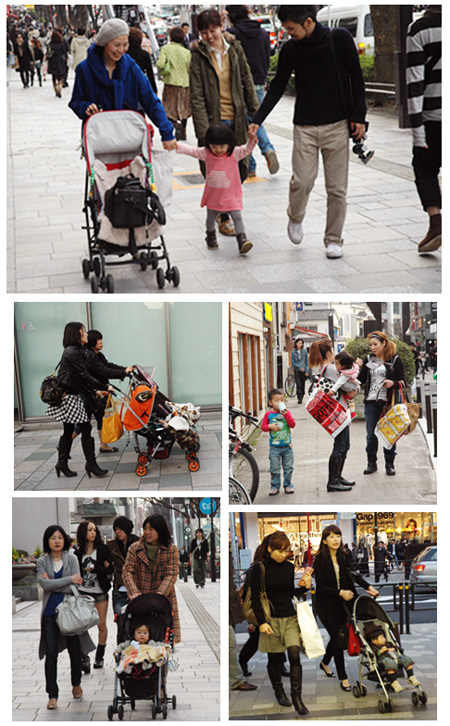 Oh, and for us .. we need to fit in too. Here's what we wore that day, do we fit in to the crowd of Harajuku parents yet? :)