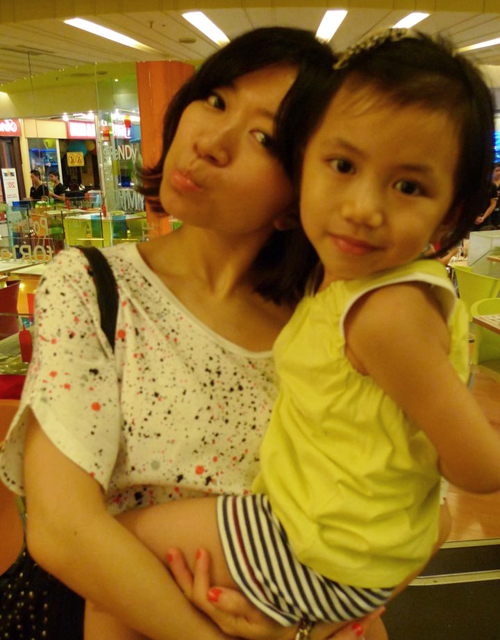 Jemima Iskandar, 25 years, a musician. Married to Dimas Alandy, 23 years, they have a daughter Ayla Sia Alandy who was born in 15 August 2006. was recently voted as a winner of TUM Modern Mama contest in April.
I was never the girly girl type, let alone a mother. Therefore, when I found out that I was having a baby girl, I had a bit of a panic attack. For someone who was raised by 4 or so men -- my father included -- life was always about climbing trees, riding bikes, changing tires, and not crying. Crying was forbidden in my family. It's pretty understandable that since I was the only child, my father wanted to raise a strong child, a child that could do all things without help, an independent child. One thing he failed to realize was that no matter what, I was always a girl who needed a mother figure to look up to, the same reason why I feared that I would easily fail to be the role model my daughter needs because I had no idea how to be a mother, especially for her. But all that changed when I first saw her, cradled her in my arms, smelled her nose, and felt her tiny hands and feet. I made a promise to her that no matter what, I would try my hardest to be the best mother for her, and make her feel wonderfully loved.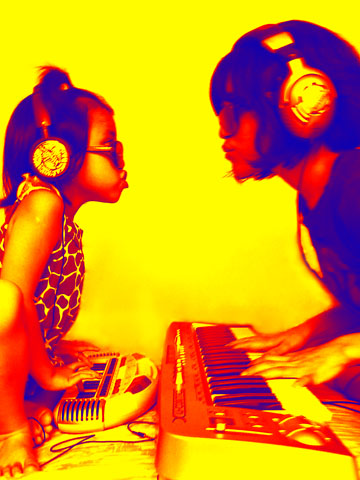 Days, months, years went by and I've never felt more complete. I'm proud of all the sweat and tears. My baby girl is growing into something truly special. As a mom whose obligation is to care for and teach their kids on how to survive the madness of this crazy world, I've also learned so much from this little 3 year old. The questions she asks, her little gestures, her pure heart she shown through the special look in her eyes when she looks at me, the conversations that never fails to make me laugh, her attentiveness each time I tell her stories, her little touches, kisses, hugs, the constant "I love you one thousand billion times, mom" she keeps saying every day, she makes me believe that I can conquer the world with her close to me and guiding me.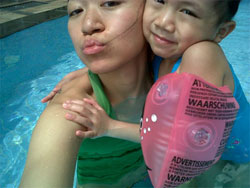 Thankfully, I don't have a 9 to 5 job that forces me to be away from her for so long that I could die. One thing that I know for sure of is that Ayla is the best thing that's ever happened to me, and she has given me more than life itself. Her passion for everything keeps me going, she's made me a better version of myself and I thank her for her. Ayla is my daughter, who is sometimes my mother, my sister, my mentor, my rock, my soul, my joy, and most of all, she's forever my best friend. I could only hope that one day, the rest of the world would see the wonderfulness in her like I do, and be blessed by her like I do.