My Joel turned 1 a few days ago and I want it to be a very special moment for him to remember when he grown up. I already got a theme in my head for months: Nautical! How boyish it can be for a little sailor. My son Joel also likes to swim and play with water so much, so I think this theme is perfect for him.
At first I wanted to use the birthday EO to manage the party and hire professional to design the dessert table. Some names are pretty popular nowadays at parenting forum. After chit chatting, I considered that  I can save more if I made it myself. Beside, I'm a graphic designer, loves paper crafting, and a stay at home mother. I am the perfect one to create the party for my son!
First thing first, I created the invitation. It had to be a pop-up style. So I made this: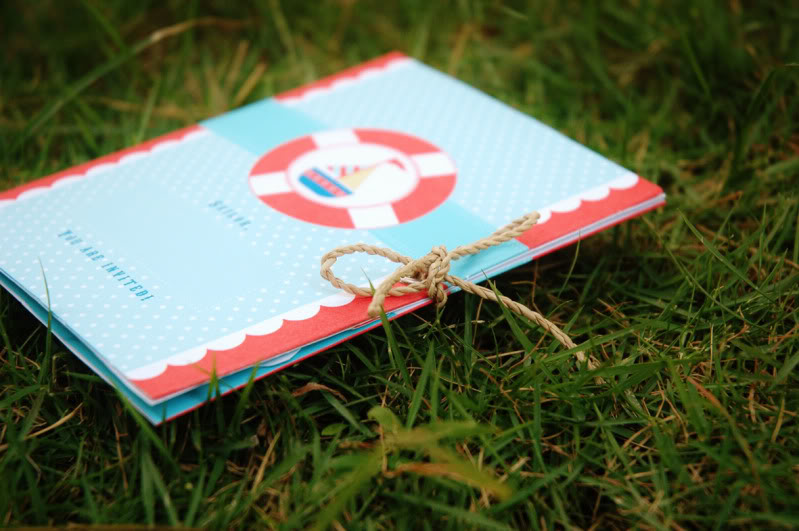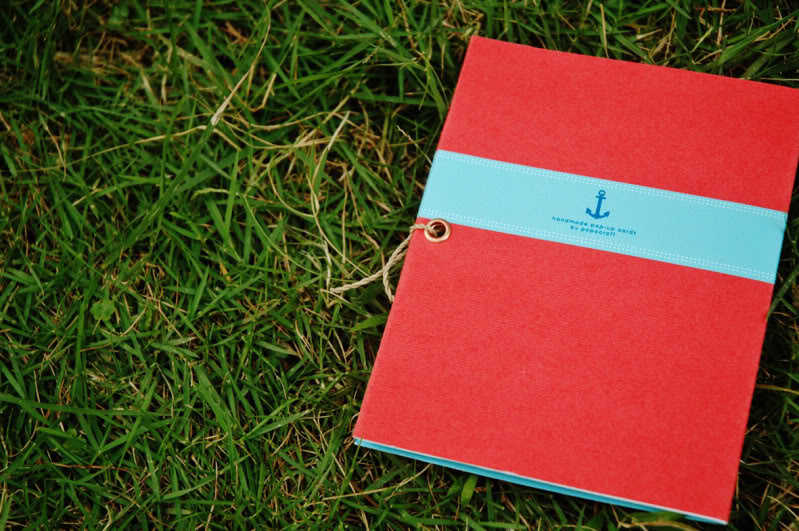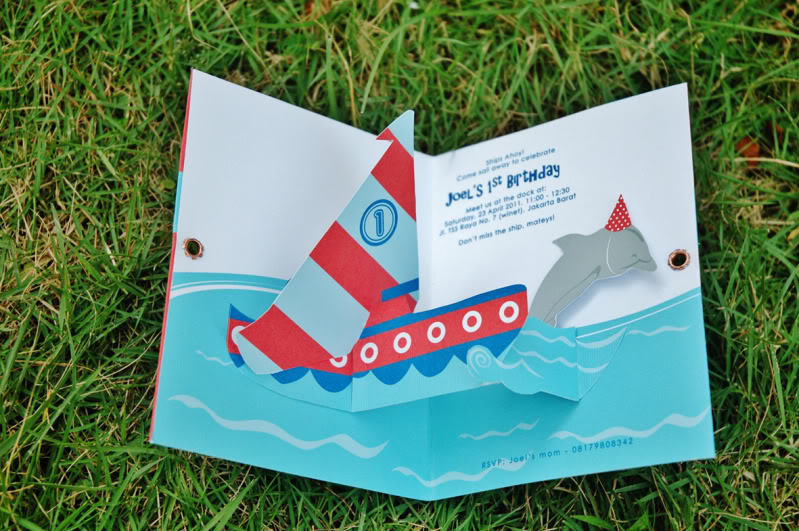 I used fancy paper and printed all of the parts by home printer. My sister helped me with the cutting everytime she came by. She is very neat and determined. When she finished the cutting, I glued and put it all together. We made 15 cards. Oh ya, I didn't invite too many guests, only some of close friends nearby and close relatives with kids. since the point of this party is to make my boy happy, so I needed to create more space for him to cruising around and build a good mood through the party.
Next: the dessert table
I ordered the birthday cake, cupcakes and cookies at bunda corner cakery.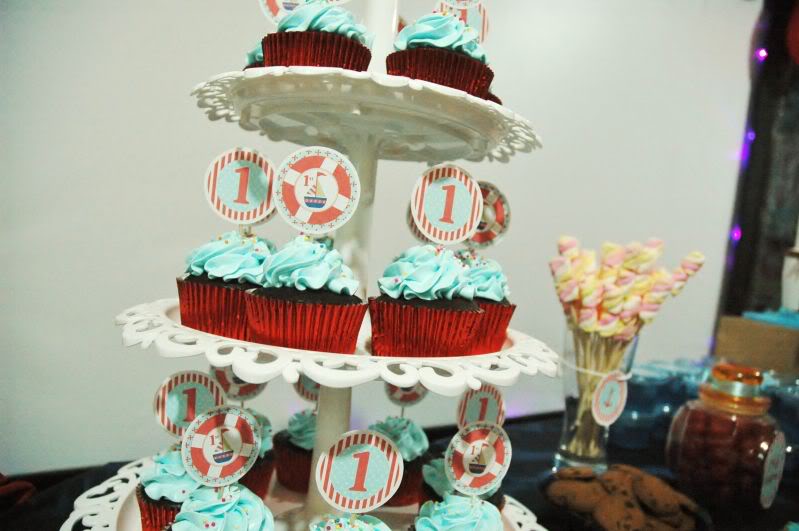 The cupcakes was delicccccccioouss… They were chocolate with blueberry filling, the topping were buttercream. They were light and enjoyable to eat. I design the paper toppers.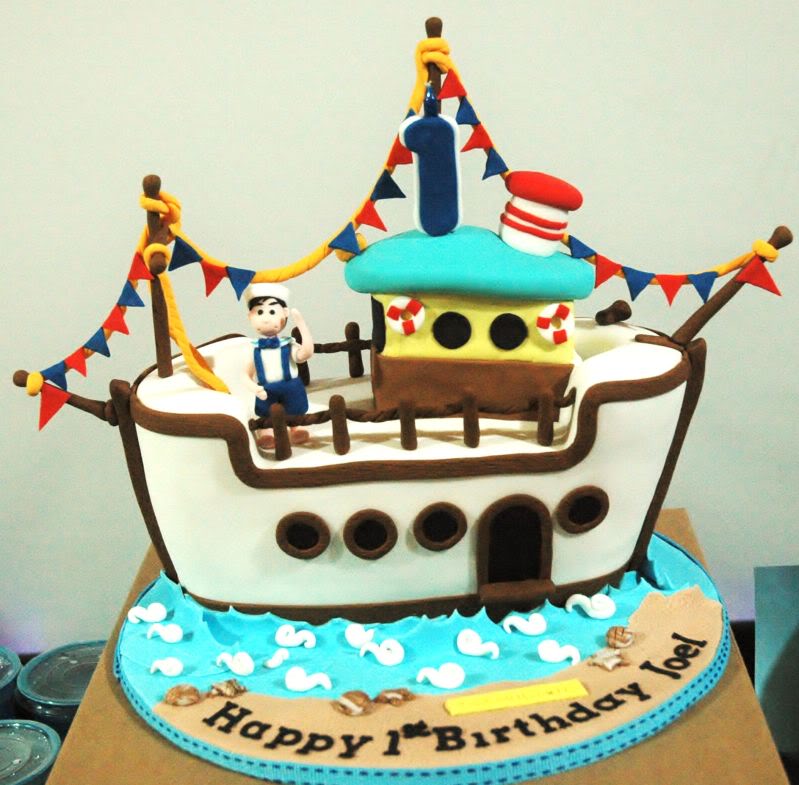 This phenomenal cake was the reason I ordered at Bunda Corner Cakery. She already made the one for another client and I fell in love in a sec! So I ordered the same cake she already made before with personalized figurine and sand beach. The candle was wrapped with fondant. The flavor is choco ganache.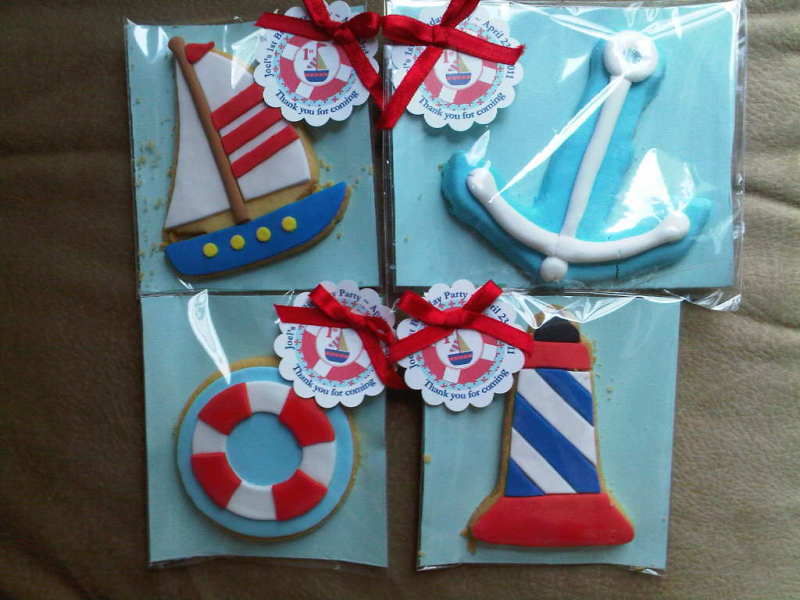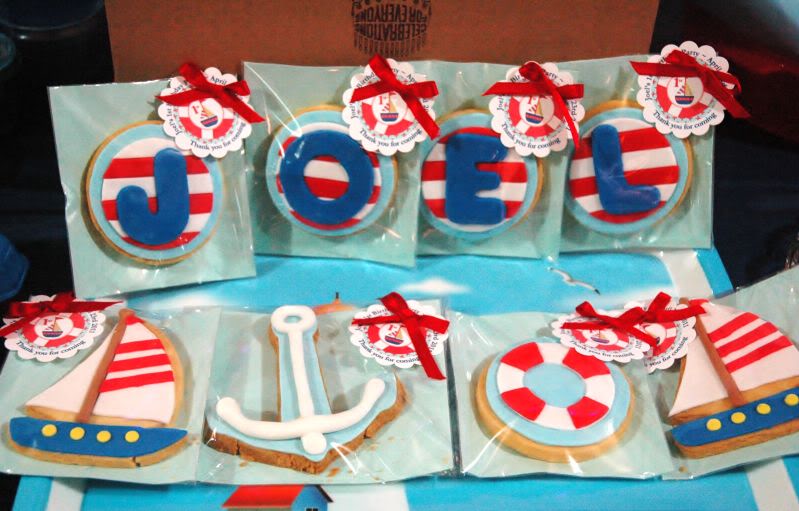 And the super cute nautical cookies..
And this is the dessert table: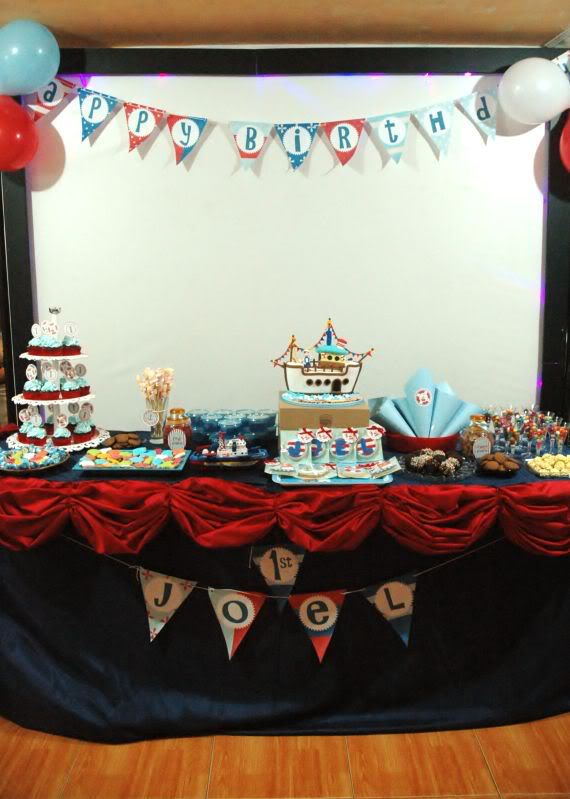 The back of the dessert table was a white background for Joel's photos slideshow.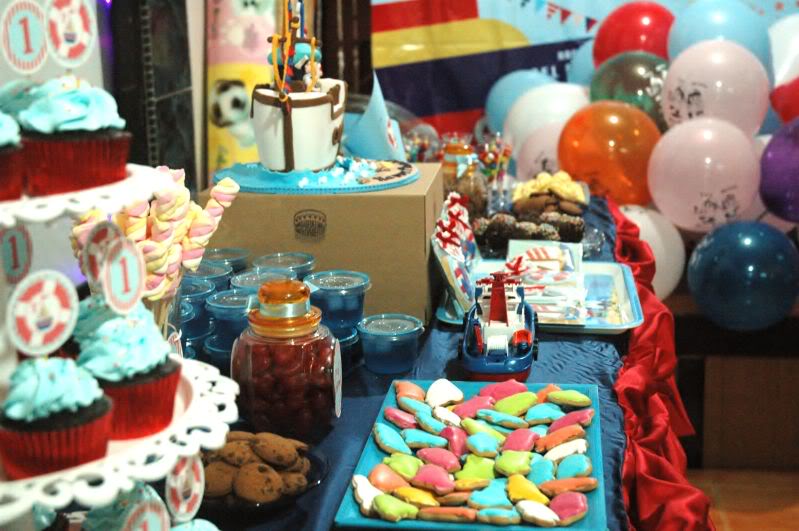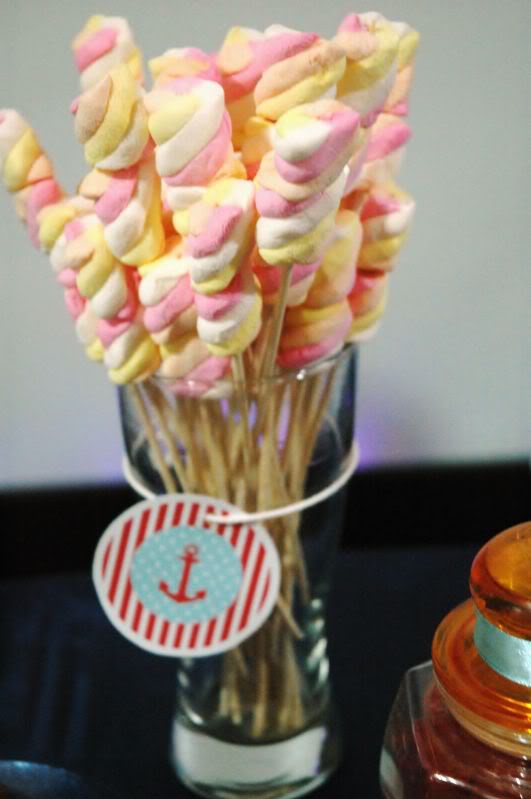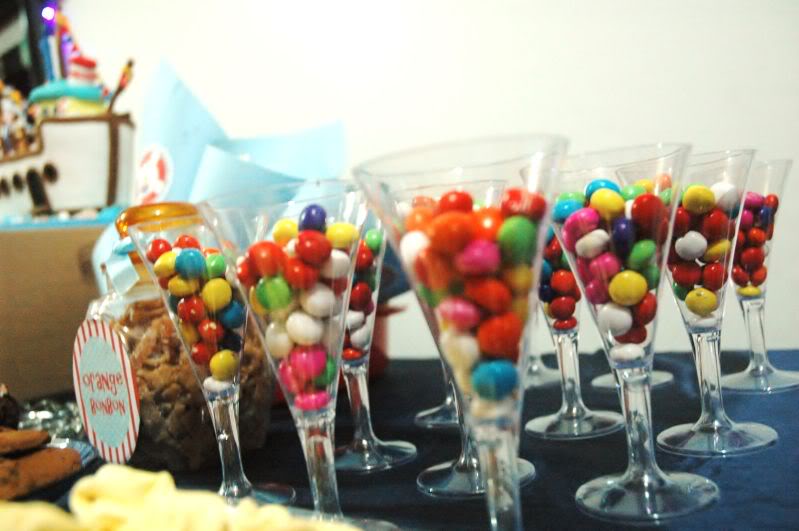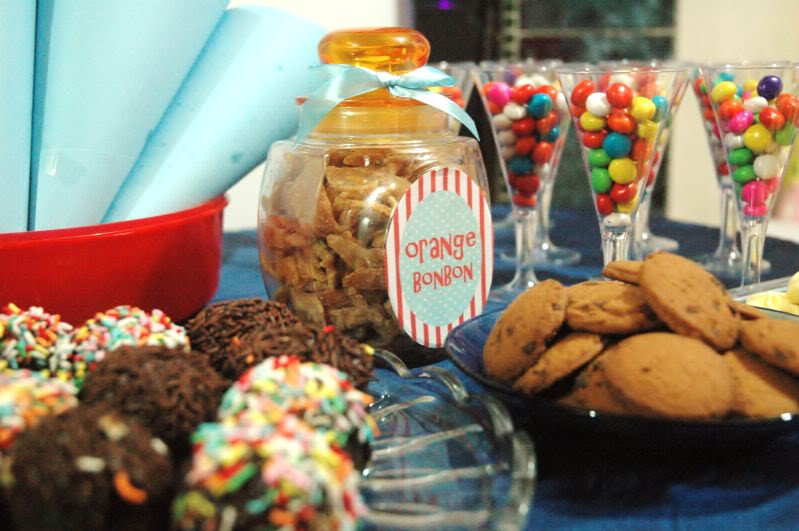 The main menu was cooked by my mom-in-law (I think she should start a catering business). Guests said that the food was superb.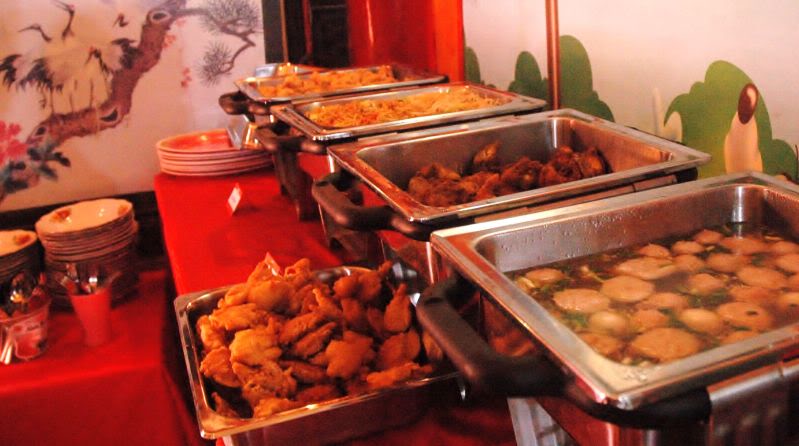 The menu: tempura, fried noodle, fried chicken, gurame tepung, fish balls soup, gado-gado, sak liu mi (pacar cina), and very hot sambal! *drooling*
I also design a "photobooth", the idea was a deck and my friend brought photo properties like bandannas, hats, and cute glasses. ;)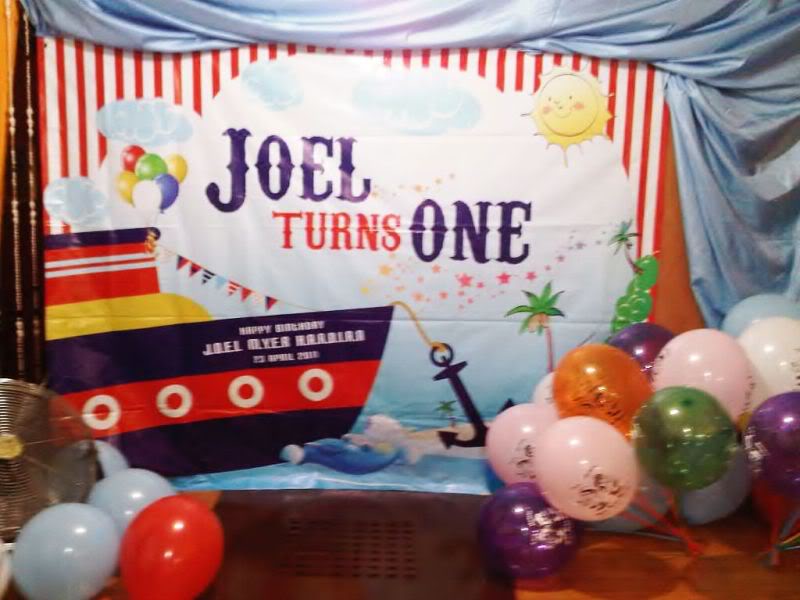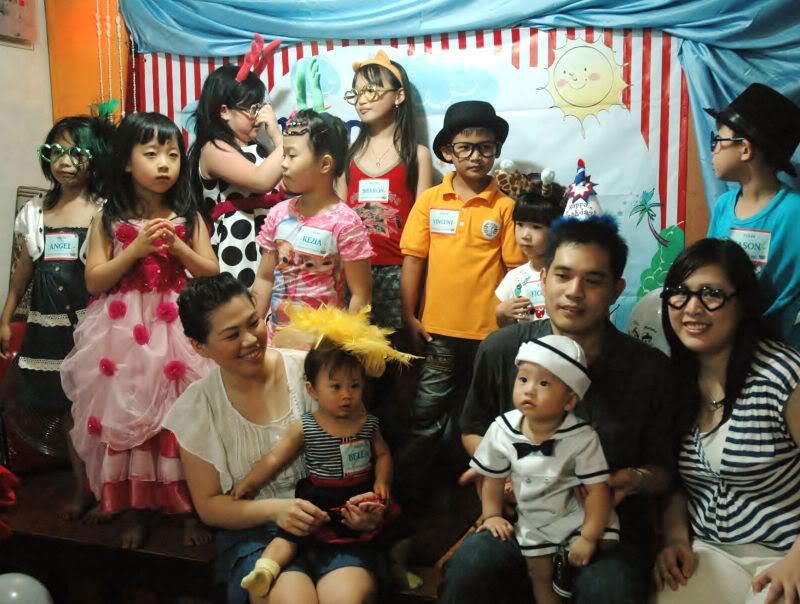 The boy in the sailor suit is the birthday boy and that's me in stripey top.
Every guest wrote a wishes for Joel in the future in the book: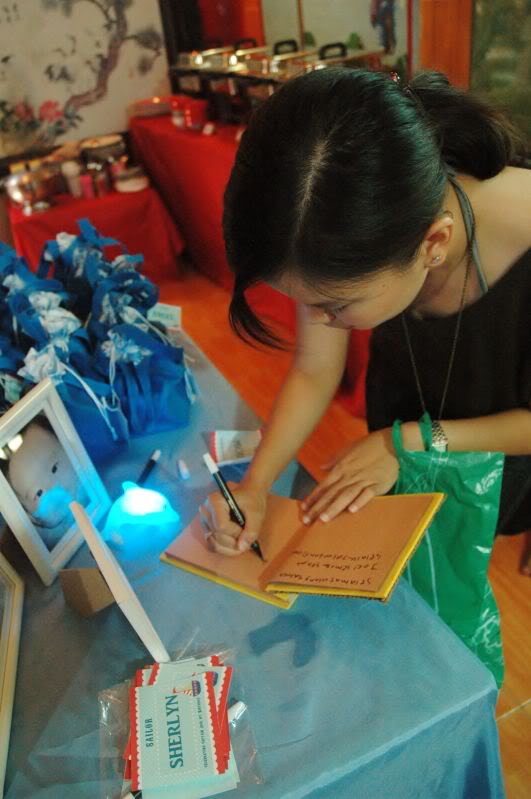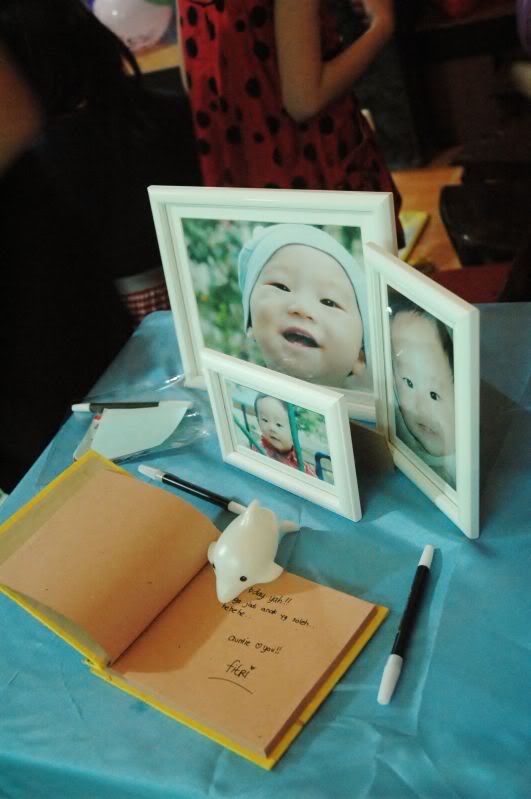 We gave goodies bags at the end of the party. I filled them with dolphin changing color lamp (for boys), rose flower changing color lamp (for girls), rubiks toy keychain, fish shape biscuits and jelly gums.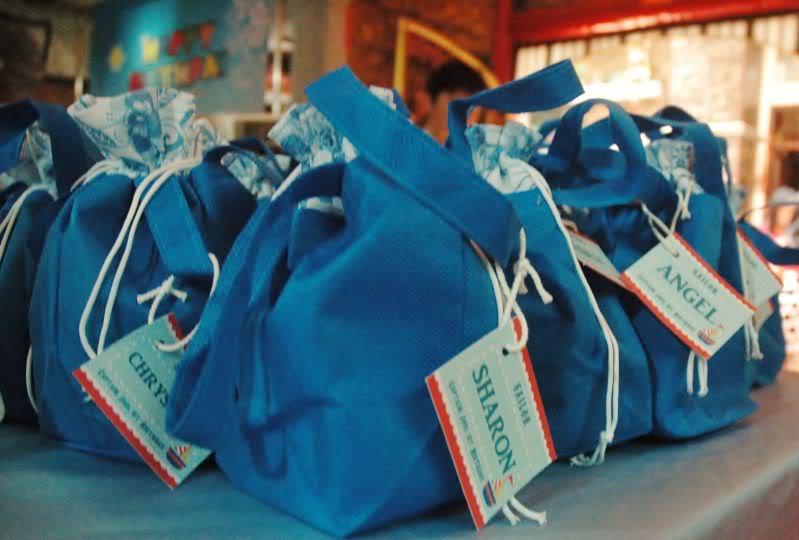 And that's all I want to share. I hope my son Joel read this post in the future and feel how his mommy and daddy loves him so much.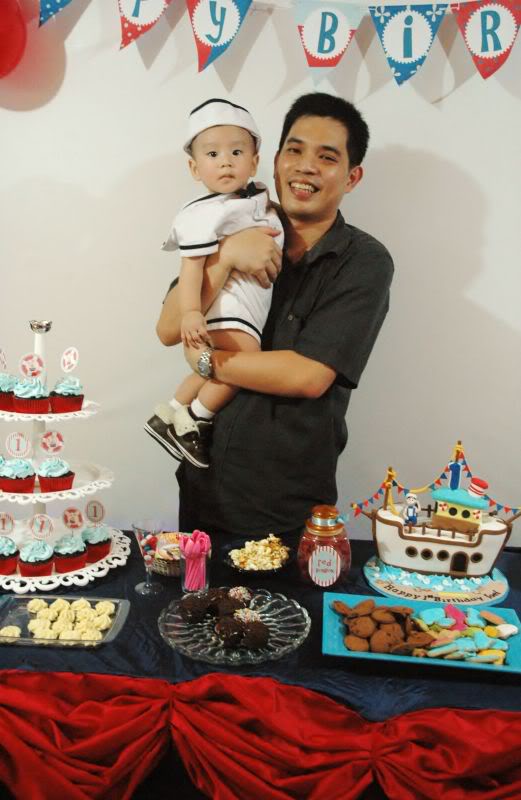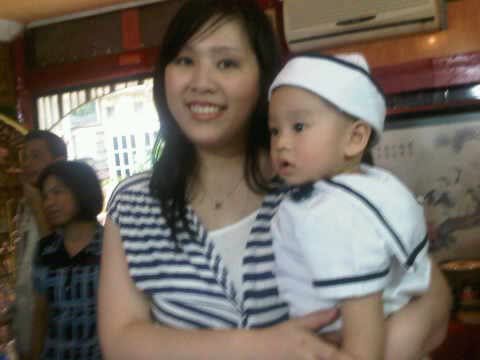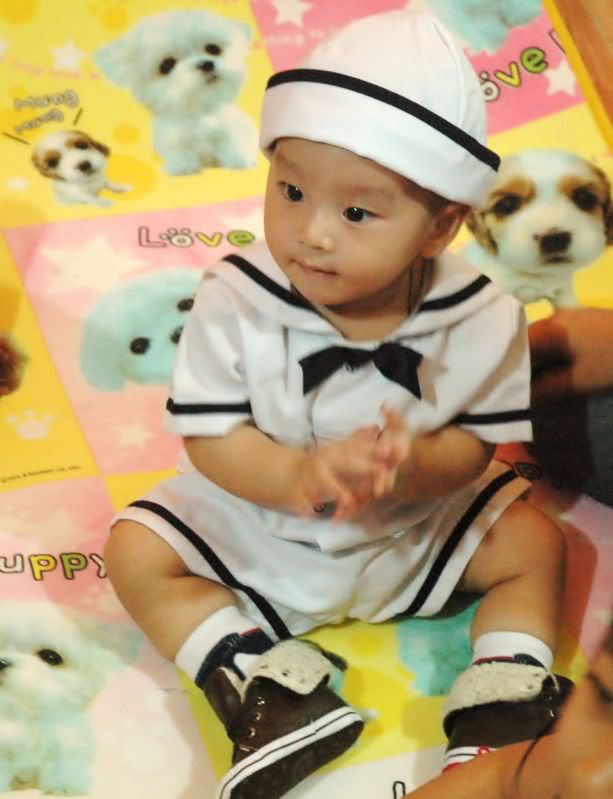 Happy birthday, son.