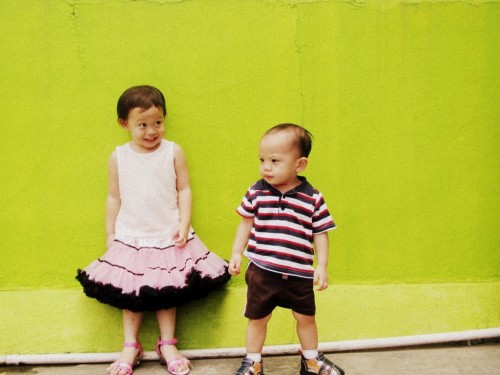 M1 is our beautiful fairy princess, a little ballerina/singer/dancer/all of the above in the making. M2 is our little super hero who will change the world someday. And this is what they wore.
On her:



Sequined top: Gingersnaps.


Tutu Skirt: Korean Distro.


Pink Wedges: Disney Princesses.


On him:



Striped shirt: Carter's.


Cargo Pants: Carter's.


Shoes: Pediped.