Kids In Style Contest Winners
As usual, we are getting tons of cute pictures of Urban Kids .. and it makes our job a bit tougher to choose. Obviously the pictures are all cute and we definitely enjoy seeing them!
After another tough decision-making session, we finally chose 3 winners *pfiuuh* and here they are: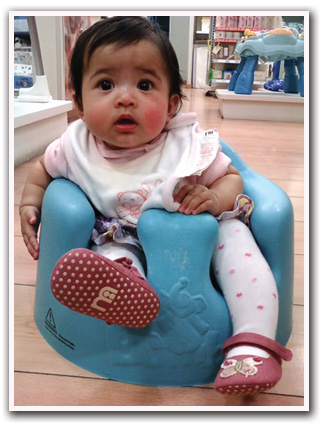 "Bumbo Trial at Mothercare" - Ixia Maira Naobie (dinaobie)
Foto ini diambil waktu lagi jalan-jalan ke Galaxy Mall, Surabaya. Tepatnya di Mothercare, dalam rangka ingin membeli Bumbo untuk Ixia. Untuk melihat dia suka atau tidak, didudukkan, lalu difoto deh ..
Top : Babylicious
Skirt : Olive Popeye
Legging : Unbranded
Bib : Mothercare
Shoes : Mothercare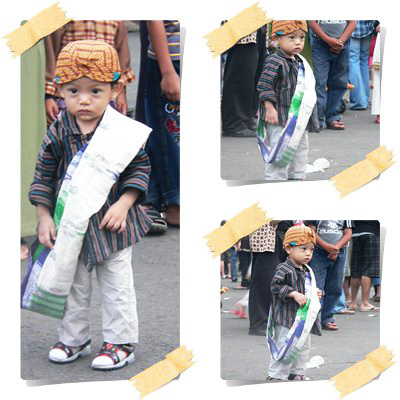 "Malang Tempo Doeloe" - Akhdan Abid (abidcute)

Foto ini hasil jepretan mamunk (omnya abid) pas acara Festival Malang Kembali 2010. Di acara ini semua setingnya Malang Tempo Doloe, jadilah Abid didandanin bener2 ala "Jadul"
Baju & Blankon: Oleh2 dari Tantenya Abid waktu dinas ke Yogyakarta
Celana: Mothercaresarung dr "bapak" (kakek abid) bli di pasar
Sarung: Dari "Bapak" (Kakek Abid) beli di pasar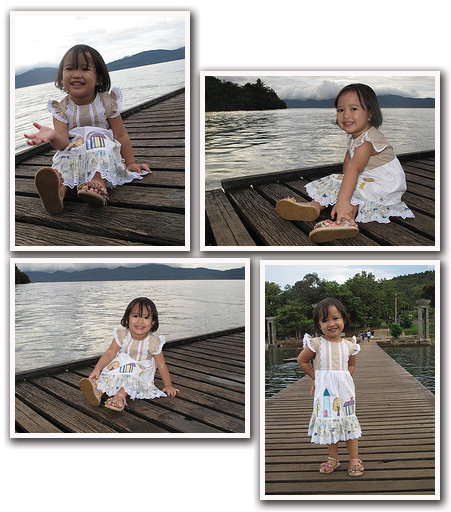 "Afternoon Stroll at the Lake Shore" - Hazura Indar Faradiba (bundadiba)
Living by the shores of Matano Lake is such a blessing, we can still enjoy nature which is not so possible if we live in the city. Fortunately Diba also loves the nature and animals, so a stroll to the lake or the surrounding small "forest" are among her favorite things to do. She just loves to take a 5 minute walk to the lake and enjoy the scenery of the lake, small fish, clouds, trees, while I try to insert some education about nature for her also.
Dress: Neighborhood dress by Bugsydelight
Sandals: Gymboree
Congratulations to the winners!! Please drop us an email of your mailing address to [email protected]
Thanks for all urban Mamas who have participated in this event! You may not receive the t-shirts from our sponsor, but keep an eye out .. you may see the pictures your submitted published in our "Style" article that's currently scheduled on every Saturday. After all, cute pictures of the urban kids in style must be shared, yes? :)
Thanks again to Moms 'n Mine for providing the t-shirts for the winners.