Melon's Halloween Costume
Almaviva Landjanun She loves creating stuff, more because she's kinda cheap mama, than just creative. Likes to carry mineral water and children's book enthusiast. She lives in Bandung with her husband, Ing Landjanun and their silly girl who has big sparkling eyes, Artanya Rinjani.
Horeee! Akhirnya kostum owl-nya Melon jadi juga. Seru! Ini kali pertama saya membuat kostum. Lumayan banyak dukanya :) Dari ngejait miring sampe ngeguntingnya ga presisi. Belum lagi di tengah-tengah menjahit, benangnya kusut. But it was fun! Fyi, kenapa saya pilih owl? Karena karakternya owl kurang lebih mirip dengan Melon. Matanya besar, suka begadang, mukanya bulat, dan lucu! :)
Setelah browsing sana sini cari-cari model, akhirnya saya bikin kostum owl yang paling sederhana. Padahal saya pengen banget bikin kostum owl yang berbulu-bulu gitu. Emang agak rumit sih. Tapi ya sudahlah, mengingat kemampuan menjahit saya yang pas-pas-an kayanya ga mungkin saya bikin yang gambling banget hasilnya, mending yang sederhana aja.
Ok, idenya sendiri nyontek dari sini namun dimodifikasi lagi oleh saya.
Bahan-bahan yang diperlukan: kain warna coklat, felt, gunting, benang, jarum jait.
1) gunting kain coklat dengan pola seperti di bawah ini. Diusahakan dibuat sedikit longgar dengan badan 'si kecil'. Jahit rapi sehingga menyerupai dress.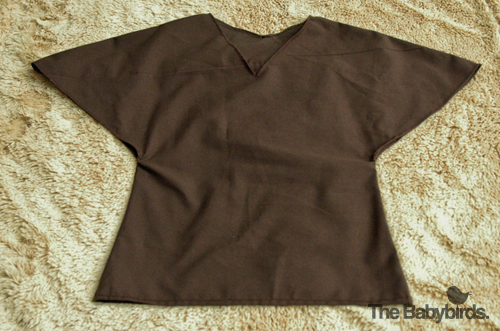 2) Gunting kain coklat setengah lingkaran untuk bagian kepalanya. Lalu jahit.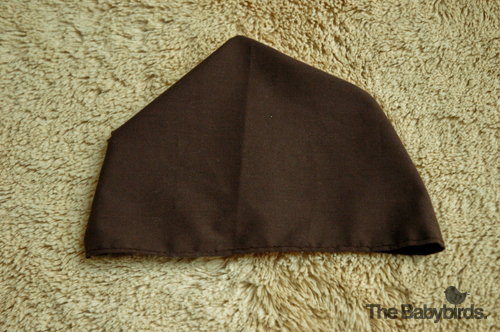 3) Bentuk dan gunting lingkaran dan segitiga untuk mata dan paruhnya dari felt. Pasang di bagian kepalanya lalu jahit. Kurang lebih hasilnya seperti di bawah ini.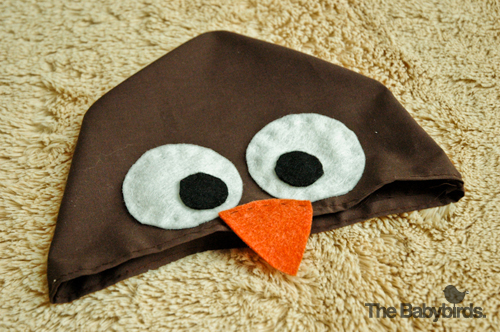 4) Bentuk menyerupai kaki bebek di felt untuk sayapnya, lalu gunting. Untuk aplikasi bulu di dadanya, buat setengah lingkaran di felt lalu gunting. Pasang masing-masing di tempatnya kemudian jahit seperti di bawah ini.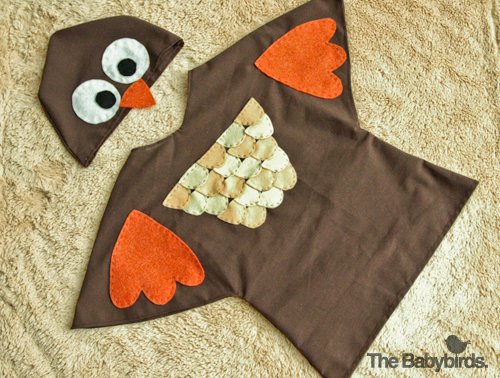 Gampang banget kan? Ga perlu mesin jait pula. Selamat mencoba! :)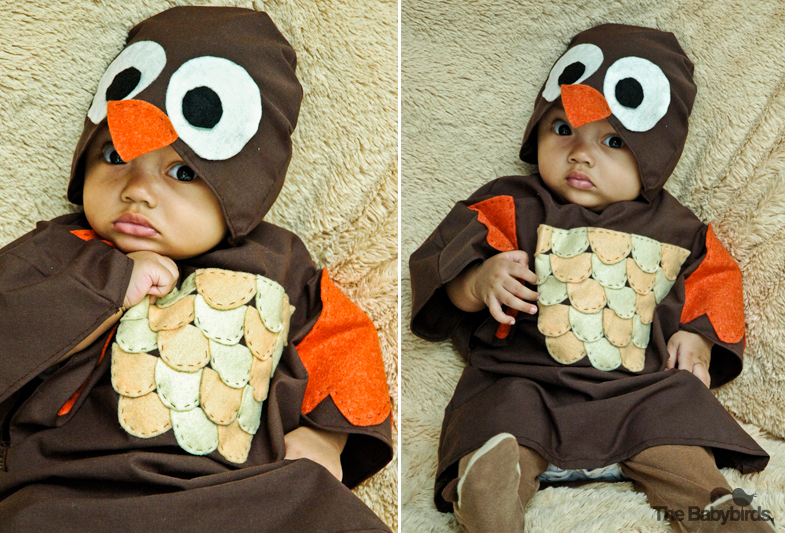 Post a Comment
You must be
logged
in to post a comment.