My Mother-In-Law, My Modern Mama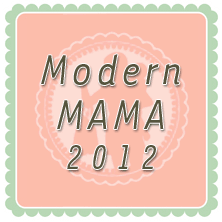 Hallo urban Mama. Seperti tradisi kami dalam menyambut Hari Kartini 21 April, setiap tahun kami menyelenggarakan TUM Modern Mama Contest. Tahun 2012 ini tema yang kami usung adalah:
My Mother in Law, My Modern Mama
.
Orang yang pertama kita butuhkan saat kita menjadi ibu justru adalah ibu kita sendiri. Tidak hanya ibu kandung, ibu mertua juga merupakan ibu kita tercinta. Ibu dari pasangan yang sangat kita sayangi. Ibu mertua pun memiliki peran yang penting dalam membantu kita membesarkan buah hati tercinta. Tentu cerita hubungan urban Mama dengan Ibu Mertua bisa dibagi dengan mengikuti TUM Modern Mama Contest tahun ini.
So, we ask you to share your stories about your mother-in-law.
Show us through the picture of yourself with your mother-in-law, or your mother-in-law only, or picture of yourself with your mother-in-law and your little ones.
Caranya:
Post di thread ini foto mama dengan mama mertua atau foto mama mertua saja atau foto mama dengan mama mertua dan si kecil.



Cerita mengenai Mama mertua sebagai modern mama. Cerita yang jelas & singkat ya!


Sertakan info berikut di post entry Mama: Judul Foto | Twitter/Facebook Acc | Alamat Email


Terms & Conditions and How the Contest works:


Bila terpilih menjadi pemenang 1,2,3 maka foto akan menjadi hak The Urban Mama. Kami berhak menayangkannya di website The Urban Mama.


The submission of pictures is open from Wednesday 11 April 2012 until Wednesday, 18 April 2012, 21.00 WIB


Winners will be announced on Kartini Day on our website.


Prizes & Sponsors:
Pemenang pertama:
1. MUS Brown Set + Egg sponge + Multi cleanser 50ml dari
Make-Up Tool Shop
.
2. Voucher MAP Rp 400.000
3. Edith Cool Black Bag senilai Rp 340.000 dari
Ciciero Bags
.
4. Dua pasang sepatu dari Premium Collection 
Wondershoe
.
5. TUM Goodies
Pemenang kedua:
1. CQ Pink Set + Blender Sponge + Multi Cleanser 50ml dari Make-Up Tool Shop.
2. Voucher MAP Rp 250.000
3. Caroline Leopard Tan Bag Rp 290.000 dari Ciciero Bags.
4. Satu pasang sepatu dari Premium Collection Wondershoe.
5. TUM Goodies
Pemenang ketiga:
1. Fuschia Book + Blender Sponge + Multi Cleanser 50ml dari Make-Up Tool Shop.
2. Voucher MAP Rp 150.000
3. Judith Suede Electric Bag senilai Rp 230.000 dari Ciciero Bags.
4. Satu pasang sepatu dari Premium Collection Wondershoe.
5. TUM Goodies
Pemenang Favorit:
1. Voucher MAP Rp 200.000
2. Edith Cool Black Bag senilai Rp 340.000 dari Ciciero Bags.
3. Satu pasang sepatu dari Premium Collection Wondershoe.
4. TUM Goodies
Kami tunggu partisipasinya :)