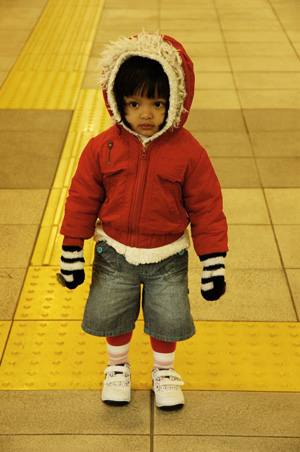 Before we left, we thought the winter should be gone by now, but we still came prepared. And turns out we experienced a single digit temperature and rain, almost the entire time we were there. Thank God for a short visit before we left to Thalia's and borrowed some of Aina's winter clothes .. as well as some of the clothes we bought at the outlets in Bandung.
The key is.. layers!
Red jacket: Aina's
Hooded white sweater: Aina's
Gloves: Aina's
Denim knee-length pants: Mothercare
Red legging: Aina's
Knee-length striped socks: Mothercare
Shoes: Nike
We throw in a piece of thick blanket over Naia, when we put her in the stroller and walk outside under the chills.
On our last day, we visited Tokyo Disneyland. Too bad it was such a cloudy day and later, it was raining! Naia had fun though, even though it's cold and wet!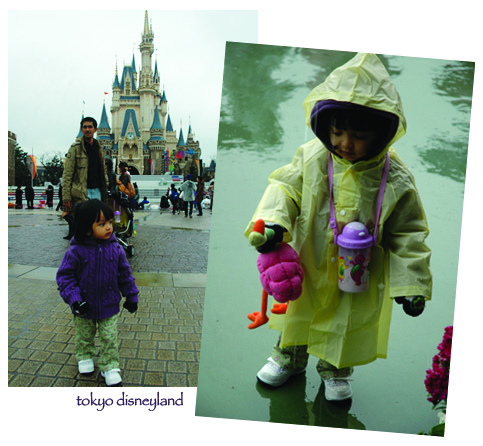 Naia wears long-sleeve shirts under her sweater (unseen).
Hooded Purple sweater: from FO in Bandung
Corduroy pants: from FO in Bandung
Glove: Aina's
Shoes: Nike
Raincoat: Disney