Ketika dihadapkan pada keperluan menyiapkan outfit pada acara keluarga kandung, pastilah harus berpakaian rapi dan formal. Dan yang terbayang dalam benak saya adalah atasan jas beserta celana bahan berwarna hitam untuk Gavin. Sayangnya hari H sudah dekat, setelan pesanan belum selesai. Saya cepat-cepat hunting outfit lainnya.
Hasil hunting pun berupa kemeja putih, jas putih beserta dasinya yang nantinya akan dipadukan dengan celana jeans yang ada. Ngga dapet sesuai target awal ya? yaitu setelan bahan formal. Ya ngga apa-apalah, masih anak-anak ini. Akhirnya menurunkan target deh.
Ternyata saya suka sekali melihat Gavin dalam balutan busana casual jas putih yang justru malah membuat Gavin terlihat cerah dan tetap rapi. Intinya kalau anak-anak pakai apa saja sih lucu ya. :)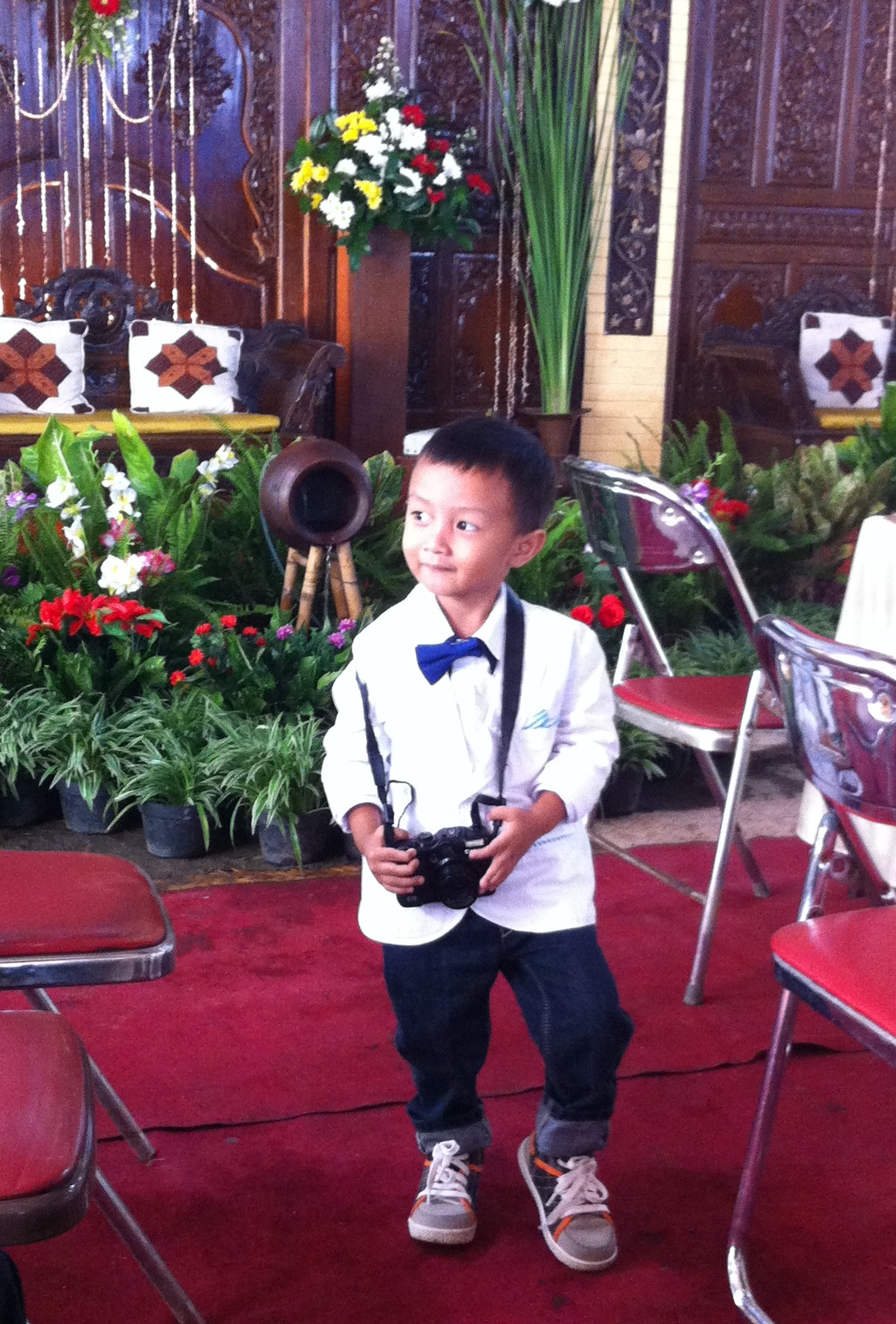 Kemeja Putih: Baby Gro.
Jas Putih: Baby Gro.
Dasi Kupu-kupu: Baby Gro.
Celana Jeans: Cool.
Sepatu: Palomino.
Post a Comment
You must be
logged
in to post a comment.