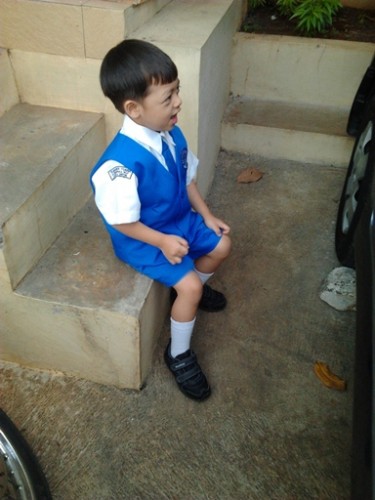 Tahun ini Albert masuk TK. Sekarang dia jadi kakak TK, bukan adik Playgroup lagi. Bukan main bangganya si Albert. Kebetulan TK-nya ini masih satu lokasi dengan Playgroup-nya.
Awalnya saat pendaftaran dan mendapatkan informasi tentang seragamnya, saya langsung berpikir, duh seragamnya banyak sekali dan ribet. Pakai rompi, dasi, serta tiap hari berbeda. Saya agak sangsi nih anak bakalan betah berseragam seperti ini atau tidak. Apalagi sekolahnya ini tidak ber-AC.

Tapi ternyata si anak TK ini cukup betah dengan seragamnya. Yang mengejutkan, dia tetap terlihat cukup rapi saat pulang sekolah. Padahal tadinya saya pikir akan berantakan. Paling terlihat berkeringat saja.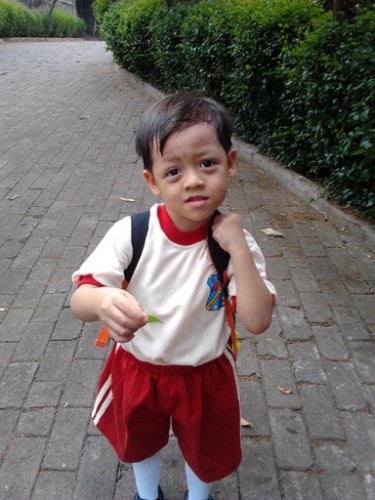 Selain tiga seragam itu, masih ada dua seragam lagi. Saat menulis ini, saya baru sadar tidak punya foto Albert dalam dua seragam lainnya. Ternyata lucu juga melihat Albert berpakaian rapi seperti ini.
Post a Comment
You must be
logged
in to post a comment.