Talc-Free Baby Powder: Baby Bee Dusting Powder
Dear Urban Mamas and Papas, here come my powder stories.
It begins with what I have heard from friends in the 90s:


Avoid inhaling baby powder


Do not sprinkle it around genital area (female/male)


But stubborn as a cow, I was not convinced. As the advisors did not elaborate the logic behind, I didn't take it seriously. I chose to believe what has been believed and enjoyed for years, that baby powder did no harm (…and I kept on squeezing the baby powder's bottle, leaving the powder clouds floating, and I inhaled it freely…).
Please note, that was ages ago :)
When I was 8 months pregnant, I happened to see Burt's Bees Baby Bee advertisement in Allure magazine and instantly decided to buy almost all products of Burt's Bees Baby Bee as a gift for my coming baby. I was impressed by their claim: all natural. One product drew my interest the most though; Baby Bee Dusting Powder, as it states Talc Free. I wondered, what is wrong with talc? I did not dig in more, but I smelled talc must be no good.
During that time, I started to read Your Baby Week by Week by Simone Cave and Dr Caroline Fertleman, published in 2007, and Jo Frost's Confident Baby Care by Jo Frost, published in 2008.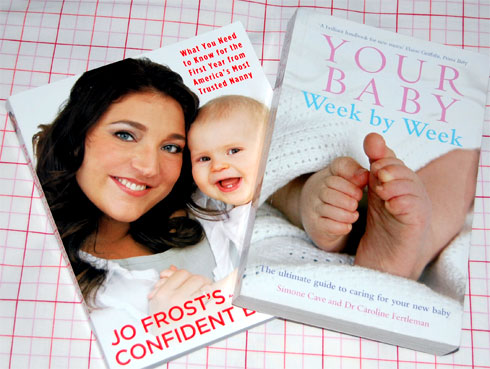 Here's what I found from Your Baby Week by Week:
"… Although talc is readily available in the baby sections of chemists and supermarkets, it has fallen out of favour with lots of mums who are wary of possible dangers. It turns out that there are indeed risks linked with using talc and that it's best avoided.
Firstly, lots of talcs are made with finely ground silicates-these particles are so small that they can be carried through the air and reach the lungs. Rarely, if a baby inhales talcum powder, it could lead to pneumonia, swelling of the airways and even death.
There has also been research into the possible link between talc and ovarian cancer. Talc can supposedly travel through the cervix and end up in the ovaries where it can cause irritation. But the evidence that talc causes ovarian cancer is inconclusive and dismissed by most experts. …."
Jo Frost (the Super Nanny) shares some Nanny's No-No's on her Jo Frost's Confident Baby Care book:
"… Talcum powder: particles can injure lungs, I know parents still use it, but please know the facts".
on diaper changing and rash treatment:
"…Notice I didn't mention using talcum powder. Research shows it can be dangerous to babies' lungs, so stay away. If you must, use cornstarch, which absorbs moisture."
The information from the books made me Google it too. There are lots of similar and more detailed information on this hazardous talcum powder (which is known as baby powder). One of the websites I've visited is www.babypowders.com
"…Scientists have found striking similarities between talc particles and asbestos. In 1993, a National Toxicology Program report found that talc, without any asbestos, caused tumors in animals. Testing has not been done with humans. So, cosmetic grade talc is still not regulated by the government "
I guess this is why baby powder (talcum powder) still exists around the world.
Based on what I learned, alright, I am convinced. I concluded baby powder is dangerous for baby, and for any human beings (why it's not harmful for kids, teenagers, and adults?). The advice I've heard years ago makes sense, also, it scares me.
As the saying goes better safe than sorry, I stop using the traditional baby powder. I am currently using Burt's Bees Baby Bee Dusting Powder (talc free, paraben free, cornstarch based, 99.63% natural) for my 5 month old baby. The powder granules are not as soft and silky as other baby powder's, but it functions well to absorb moisture and smells great! As this is the first and only talc free powder I've ever used, I can't make any comparison. So far, I'm very satisfied with it!
I think powder application also matters. I do not think inhaling any powder dust is beneficial for baby (no matter it's talc free or not). That is why I do not want to apply powder on my baby using a powder puff (which causes clouds I used to love). What I do is, put the powder on my left palm, and use my right index finger to take a little of it and apply it on the targeted areas.
I believe there are more brands of talc free powder out there; unfortunately they are not available in Indonesia. In my desperation (my Baby Bee Dusting Powder is almost running out!!!), I'll give cornstarch a shot. Honig for my baby, why not? :)