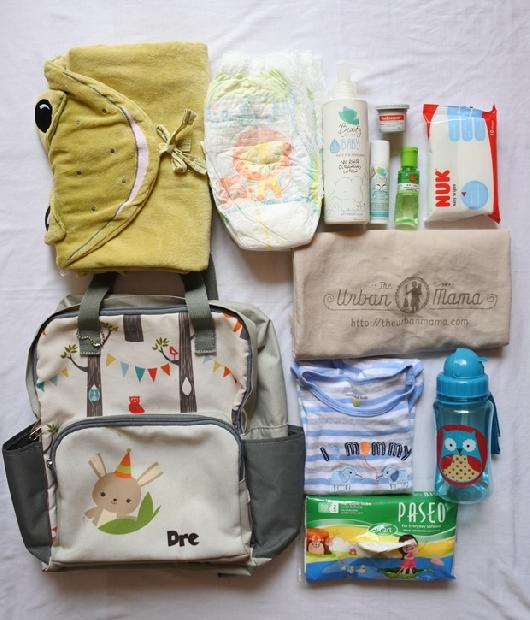 Sekarang Xiao Dre sudah berumur 19 bulan. Saya tidak terlalu sering mengajaknya keluar rumah karena berbagai kesibukan saya. Namun saat Dre diajak pergi, inilah beberapa keperluan yang biasa kami bawa:  
2 Pampers Premium Care
1 set pakaian ganti
Penutup menyusui (nursing cover) dari The Urban Mama
Tisu kering
Beauty Barn No Rinse Cleansing Lotion (saya gunakan untuk membersihkan Dre saat ganti popok)
Beauty Barn Soother Ointment (bisa dibilang ini all in one product yang biasanya saya pakai kalau Dre tergigit nyamuk atau serangga, memar, luka potong atau sekadar merah-merah ringan)
Sudocream (saya beru kenalan beberapa minggu dengan krim ini dan ampuh untuk ruam popok sampai meredakan kemerahan pada kulit)
Minyak Kayu Putih
Tisu basah
Botol air minum
Alas ganti popok dari IKEA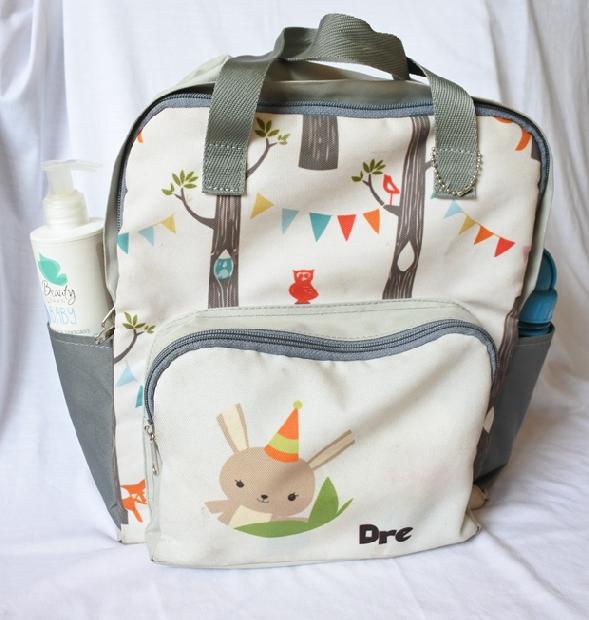 And we're ready to go!