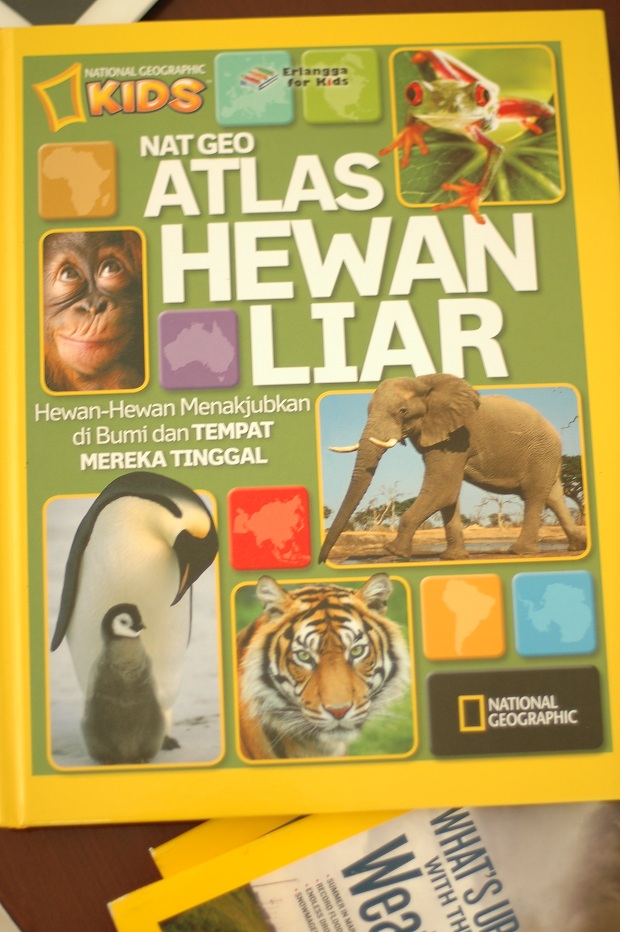 Suami saya adalah penggemar berat majalah National Geographic. Sejak kami belum menikah sampai sekarang, suami masih berlangganan. Saya juga jadi ikut-ikutan membacanya. Selain kaya akan pengetahuan, foto-foto di majalah National Geographic sangat mengagumkan. Saya suka sekali.
Senangnya sekarang sudah ada National Geographic For Kids. Ini adalah National Geographic For Kids edisi Atlas Hewan Liar dari penerbit Erlangga. Dengan hard cover, National Geographic For Kids ini tidak mudah rusak karena anak-anak saya hampir setiap malam membacanya.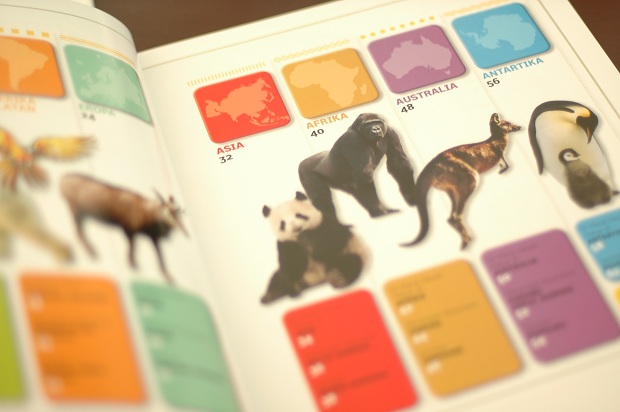 Buku Atlas Hewan Liar ini dibagi berdasarkan lokasi di mana hewan-hewan tinggal yaitu di Amerika Utara, Amerika Selatan, Eropa, Asia, Afrika, Australia, dan Antartika.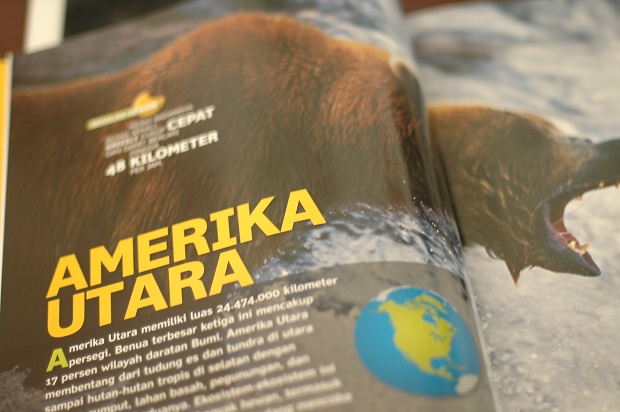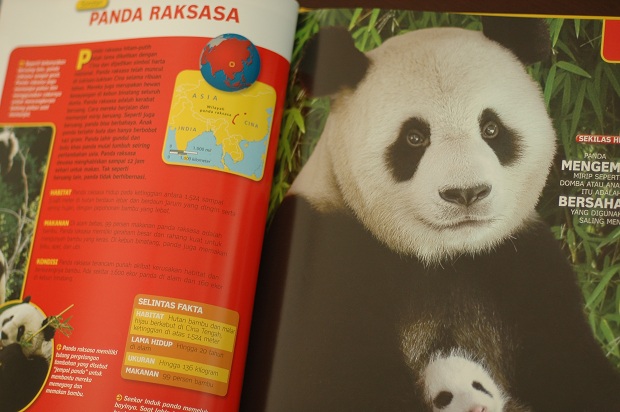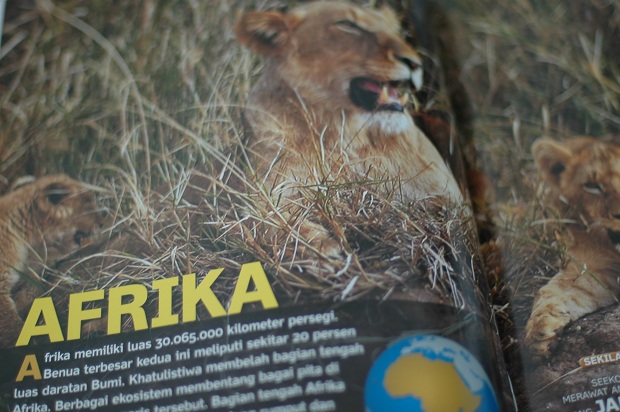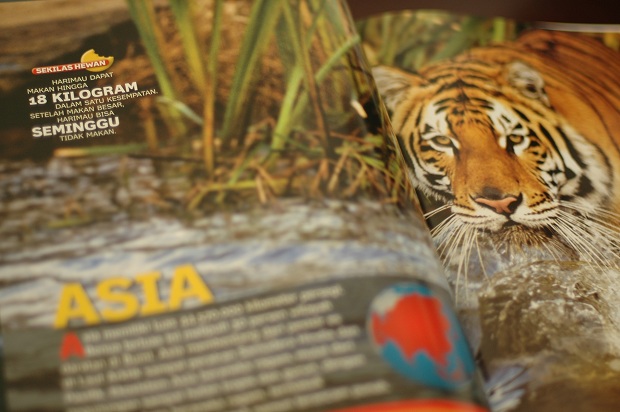 Pada tiap bagian buku ini, terdapat peta yang mudah dibaca anak-anak dan tentu penjelasan mengenai hewan-hewannya. Beberapa hewan yang menjadi sorotan seperti Panda dan Simpanse, dijelaskan mengenai habitatnya, makanan, kondisi, dan ada boks mengenai fakta. Foto-foto indah dengan high resolution sangat menarik bagi anak-anak. Pengetahuan anak bertambah dan mereka senang membaca buku ini. Buku ini sangat saya rekomendasikan.
Post a Comment
You must be
logged
in to post a comment.