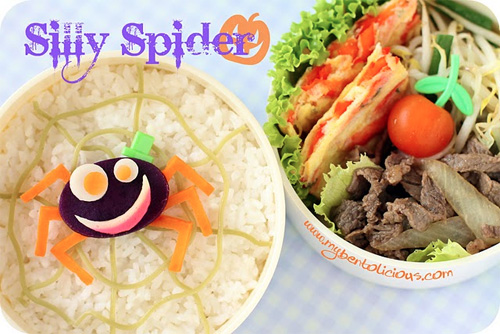 And I decided to make the silly 'spooky wannabe' spider with the web for my girl's bento. She knew that I put this spider inside her bento box this morning. I actually did show it to her purposely. So when she open the box at the lunch time, there will be no incident because of that silly spider. Don't want to end up her dropping or throwing the lunch box hehehe :D Silly spider was made of purple potato, kamaboko, and carrot. The web was made of cha somen. The spider and the web only took 15 minutes to fix, pretty quick and don't need so much bento tools, only oval and round cutters. I cut the spider's legs with small kitchen knife.
Inside the box (as requested by my daughter last night) : thinly slices beef stir fried, bean sprouts and green onion stir fried, cherry tomato, and red paprika omelet.
My other Halloween Theme Bento: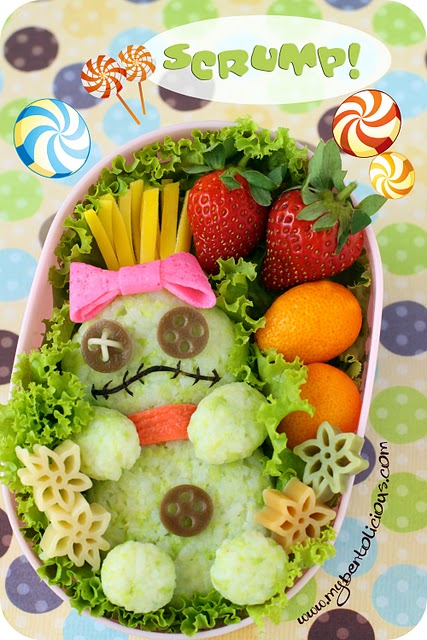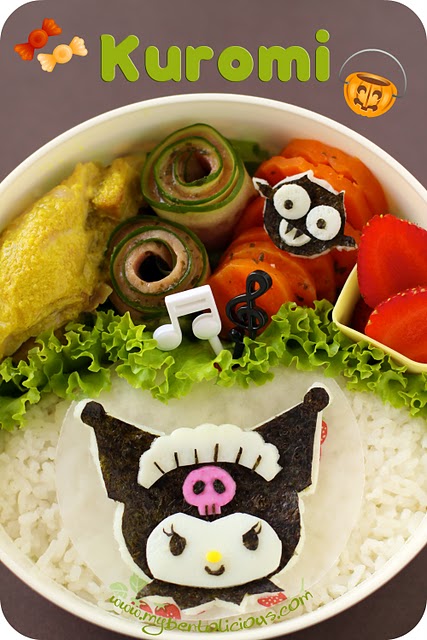 Inside the box: rice, chicken curry, chicken ham rolled with cucumber pickles, sauteed carrots, and slices of strawberry.