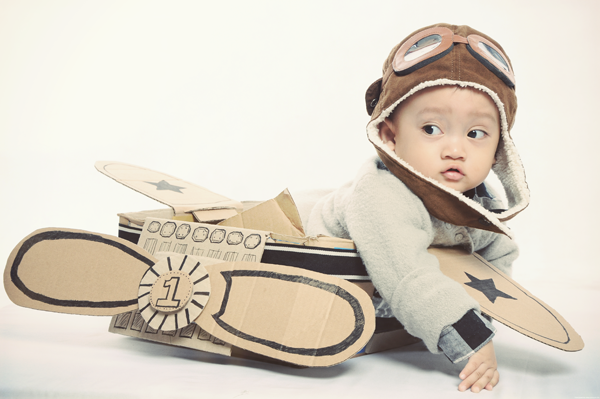 Kebetulan di hari lahir putra kami Irsyad, tidak ada rencana atau acara khusus. Namun saya ingin ada pengalaman yang menarik untuk Irsyad di umurnya yang genap berusia 12 bulan. Biasanya kami sering foto sendiri, tapi sekarang foto studio mungkin bisa jadi pengalaman yang menarik. Untuk kostum saya hanya memakai yang ada di rumah dan ada satu properti "pesawat ala jaman dulu" khusus saya buat untuk Irsyad  dengan bentuk yang sederhana.
Awalnya Irsyad malah asyik melihat soft box disekelilingnya. Sempat juga kesal sampai menangis karena merasa kebingungan dengan arahan fotografernya. Untungnya kami membawa botol minum dan mainan kesukaannya yang malah jadi tambahan properti dadakan untuk beberapa pose irsyad. Terakhir irsyad difoto bersama Ayah Bunda dengan sedikit mengantuk tapi tetap bisa tersenyum di beberapa jepretan. Ternyata foto studio walaupun mungkin terbilang biasa saja untuk orang lain namun untuk kami bertiga merupakan pengalaman yang menyenangkan!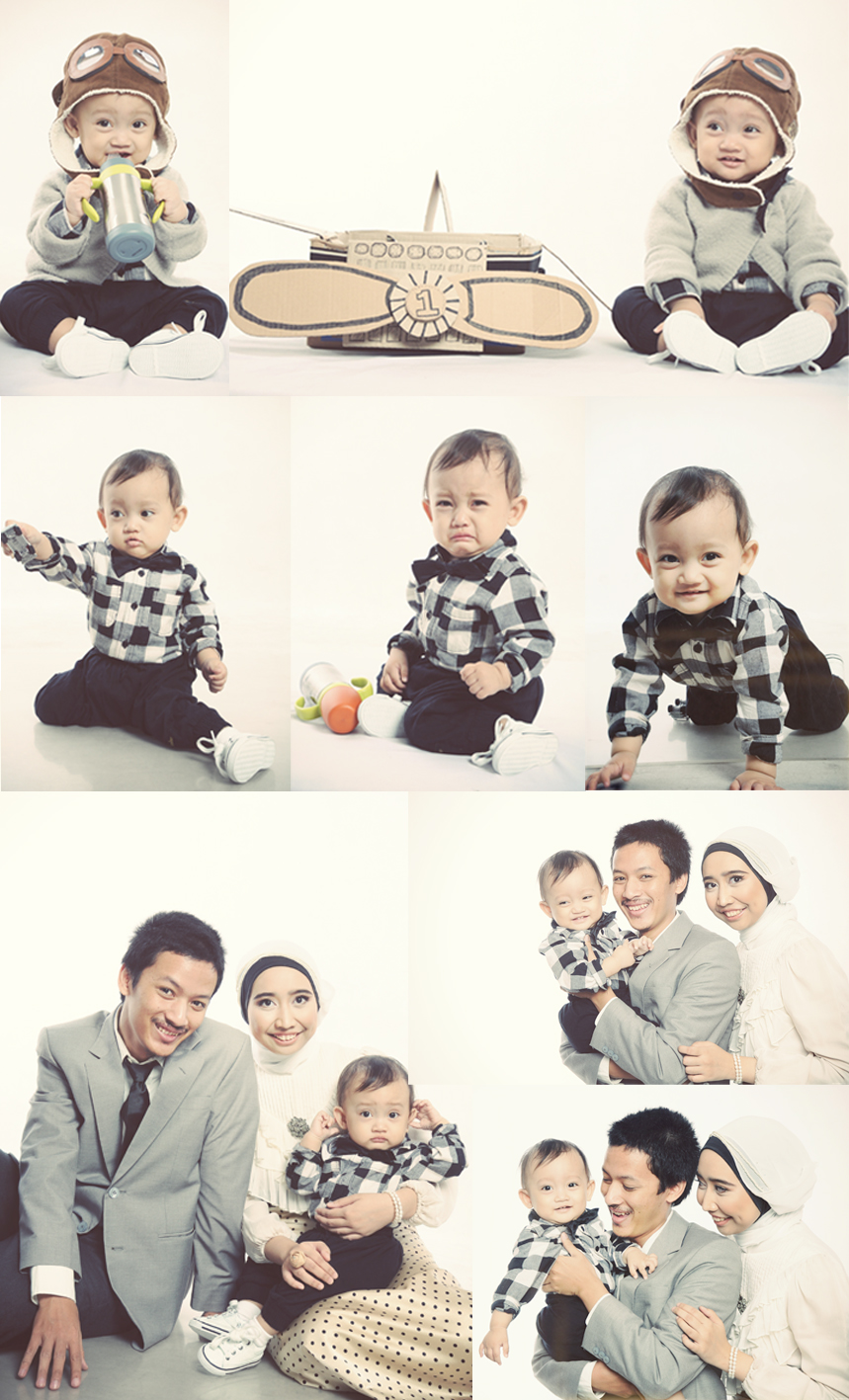 On Irsyad : Ayah's black bowtie,
B+W Bodysuit and Black Heyrem Pants both from Heyuno, Zara Kids White Sneakers, Unbranded grey jacket and pilot cap.
Post a Comment
You must be
logged
in to post a comment.