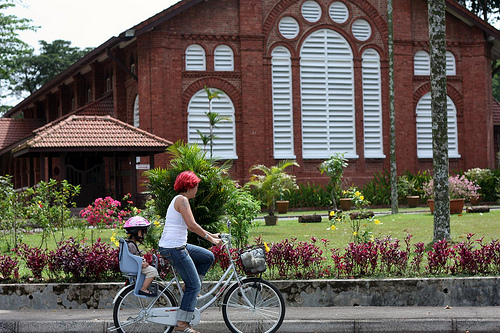 That's me on the top picture, riding my bike with aina. I love riding bicycles. it's a rather green vehicle, it helps me shed some of my fat layers and it gets me around. But living in Singapore, i don't see that many moms riding bikes with their kids...
When I went to Japan a few weeks ago, I was surprised to see how common it is for moms to ride bikes everywhere with their kids. Bicycles are actually their main transportation method, at least during the summer.
the mamacharis (the bikes for moms) are equipped with a child seat, sometimes two child seats, for carrying their kids while running errands and baskets for grocery shopping.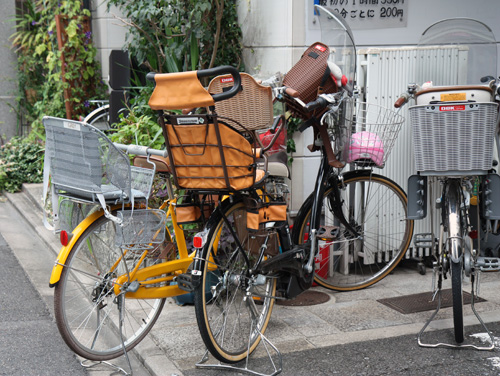 and they do it in style, too!