Memiliki anak perempuan dengan selera berpakaian yang berseberangan dengan saya, memang cukup membuat kewalahan. Biasanya saya membelikan kaos dan celana panjang untuk Maghma. Namun seiring berjalannya waktu, Maghma mempunyai seleranya sendiri, yaitu sangat girly dan sedikit tomboy. 
Setiap hari Maghma memilih menggunakan rok atau dress dengan warna cerah. Jika pergi keluar, biasanya Maghma akan memadukan dengan flats shoes cantik kesayangannya. 
Tapi kali ini, Maghma memilih untuk menyenangkan mamanya dengan menggunakan kaos dan sepatu keds untuk menemani mama belanja bulanan.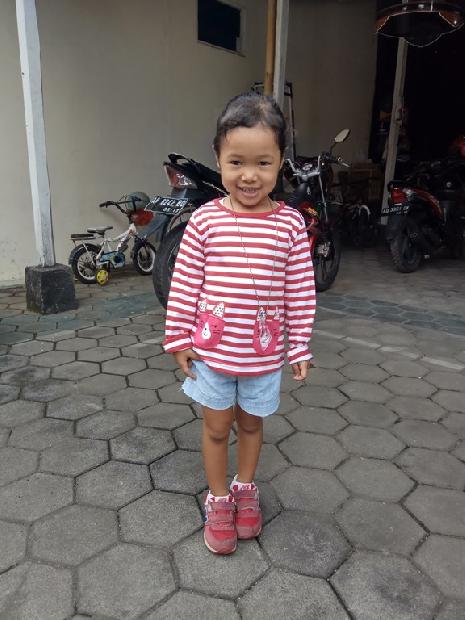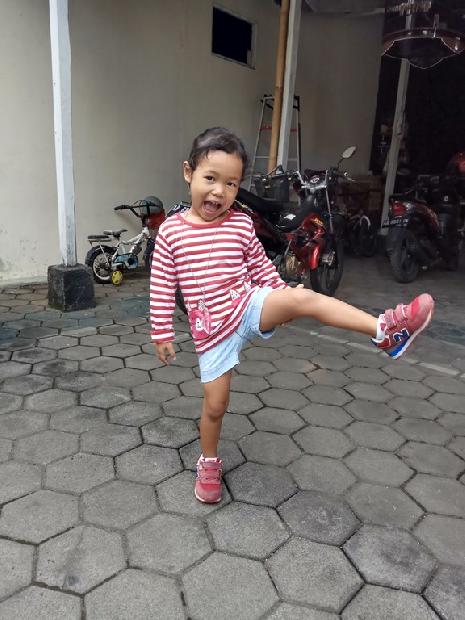 Atasan: Matahari
Celana: OshKosh
Kalung: Unbranded
Sepatu: New Balance
Post a Comment
You must be
logged
in to post a comment.