Awhile ago, I stumbled upon pictures I took at work while I was pregnant and later until I gave birth. I thought it was interesting that when I put them together I can see clearly how my body has changed from before I knew I was pregnant, during pregnancy and after I gave birth. Within the first year after I gave birth I can see clearly how much weight I have lost and how I gained my shape back (though of course, never the same again!)
I found out I was pregnant by end of July '07 and gave birth to a baby girl on April '08.
Before & First Trimester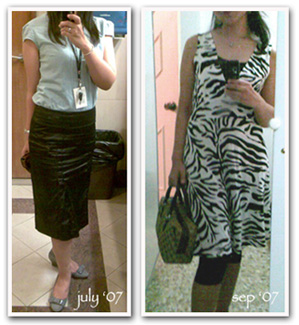 Second Trimester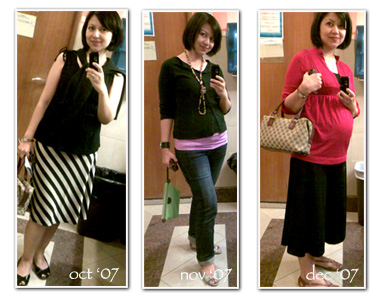 Third Trimester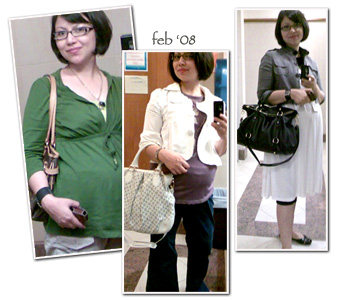 Post-Birth & Transformation to Present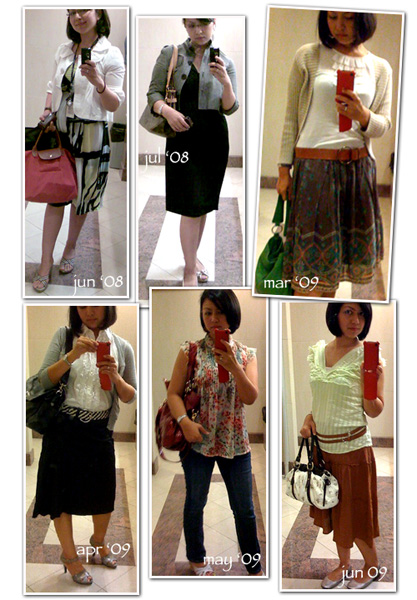 Post a Comment
You must be
logged
in to post a comment.