Target Nerf Birthday Cake
Enji Magetsari
A working mom, originally from Bandung. She lives in Singapore with food critics son Mahavyr and husband Arrizky Magetsari.
Instagram:
http://instagram.com/enjita/
Adakah di antara urban Mama yang putra atau putrinya menggemari permainan NERF Gun? Permainan weaponry yang dilengkapi dengan peluru berbahan dasar busa (foam) ini banyak ragamnya dan bisa dimodifikasi. Kali ini saya akan berbagi cara mudah dan praktis membuat Target NERF Cake untuk kue ulang tahun si kecil. Urban Mama dapat menggunakan kue dasar dengan rasa favorit yang ditambahkan permen cokelat khas warna NERF Gun yaitu kuning, oranye dan biru. Semoga menginspirasi dan selamat mencoba, urban Mama!

Bahan:
Kue ulang tahun rasa favorit berbentuk bulat
Permen cokelat bentuk bulat warna kuning, oranye dan biru secukupnya. Sesuaikan jumlah permen cokelat dengan besar ukuran kue ulang tahun
Aksesoris:
1 buah peluru NERF Gun, cuci dan bersihkan terlebih dahulu dengan tisu anti bakteri
1 buah tusuk gigi
NERF Gun ukuran kecil, sesuaikan dengan besar nampan kue. Cuci dan bersihkan dengan tisu anti bakteri


Cara Membuat:

1. Beri tanda bagian tengah cake, susun permen cokelat warna kuning mengelilingi kue sebanyak dua putaran, lihat gambar.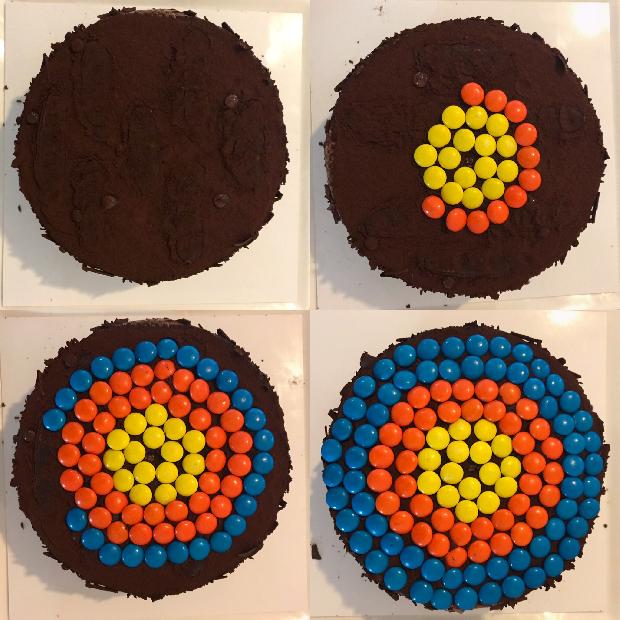 2. Lanjutkan dengan permen cokelat warna oranye dan biru.
3. Patahkan tusuk gigi, tusuk miring bagian ujung NERF Gun. Tusuk NERF Gun di bagian tengah kue, lihat gambar.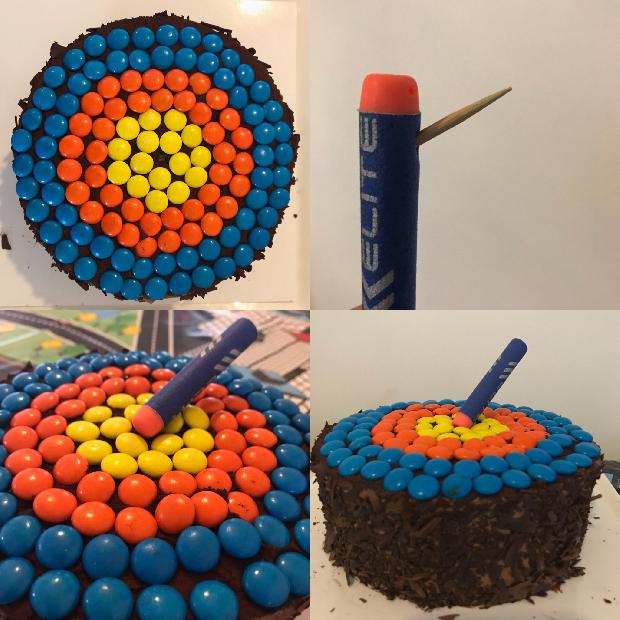 Kue ulang tahun siap disajikan. Selamat mencoba, urban Mama!