The Urban Mama Forum
The Urban Mama Forum
Contest Winner Announced!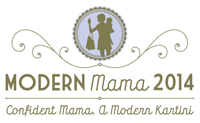 Pemenang untuk Kontes foto TUM Modern Mama 2014 sudah diumumkan! Siapa yang kami nobatkan sebagai pemenang kontes foto
Confident Mama, A Modern Kartini
?
Sila cek pengumumannya
di sini
ya :) Selamat untuk para pemenang, terima kasih buat semua urban Mama yang sudah berpartisipasi. Kalian semua adalah Modern Kartini! Selamat Hari Kartini, Mama-Mama hebat!
Forums in this category with details of topics, posts, last post
Announcements of any changes to the forum, contests, events, etc. To share your events, please send us email at [email protected]
An on-going charity effort by TUM. Let's share and give :)
The Urban Fit (Fitness and Health)
Home is where the love is. Furnitures, home decorations, wallpapers and paintings... talk about it here.
Anything and everything around the kitchen.
Got recipes for baby, toddler, or the whole family? Share your recipes here, Mamas & Papas!
Insurance, Financial plans for Birth and the Kids, even Job Vacancies :)
Forum statistics
Total number of registered users: 54,771
Total number of topics: 2,581
Total number of posts: 176,707
Currently online ( 161 guests, 29 registered users )
air, allia altair, amelkugy, babybumpy, chee2zymommy, ChelseaLie, christineannabelle, cindy, dani damayanti, diana_js, elviraaa, fibr_7, fmila24, hamasah_uwi, ibudea, iffa_affi, Joan, Mamy Arsyad, Maniur tobing, MrsLazuardi, nidya, nikemelinda, nioanio, ntlfiona, pumpingmama, tiavi, ullyully, windaharrisa, windynoviana