The Urban Mama Forum
The Urban Mama Forum
Ramadhan di The Urban Mama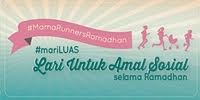 #mariLUAS #MamaRunnersRamadhan
Ramadhan is here! Are you ready for our charity program during Ramadhan? It is called #mariLUAS (mari Lari Untuk Amal Sosial) #MamaRunnersRamadhan.
#MamaRunners together with IndoRunners, will donate Rp 20.000.000 for Rumah Bersalin Gratis (RBG) Rumah Zakat.
Please click
here
to register.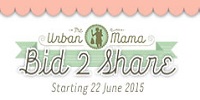 #TUMbid2share
Urban Mama Papa, melanjutkan tradisi TUM di bulan Ramadhan, tahun ini kami kembali mengadakan
#TUMbid2share
dimana ada 4 items persembahan Mothercare dan ELC Indonesia dengan kondisi baru. Yuk di bid, hasilnya 100% donasi akan disalurkan via Yayasan Tunas Cendekia.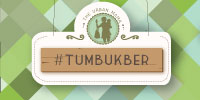 #TUMbukber
Urban Mama Papa, #TUMbukber adalah kegiatan rutin TUM di bulan Ramadhan. Berbagi sedikit kebahagiaan dengan anak-anak di Panti Asuhan dengan berbuka bersama mereka. Kami mengajak urban Mama Papa untuk berpartisipasi dengan berdonasi dimana hasil donasi sepenuhnya akan disumbangkan ke Panti Asuhan. Donasi bisa dilakukan dengan transfer ke rekening TUM atas nama Siska Knoch - BCA 6080370073. Terima kasih atas kebaikan urban Mama Papa.
Forums in this category with details of topics, posts, last post
Announcements of any changes to the forum, contests, events, etc. To share your events, please send us email at [email protected]
An on-going charity effort by TUM. Let's share and give :)
The Urban Fit (Fitness and Health)
Home is where the love is. Furnitures, home decorations, wallpapers and paintings... talk about it here.
Anything and everything around the kitchen.
Got recipes for baby, toddler, or the whole family? Share your recipes here, Mamas & Papas!
Insurance, Financial plans for Birth and the Kids, even Job Vacancies :)
Forum statistics
Total number of registered users: 79,617
Total number of topics: 3,053
Total number of posts: 198,492
Currently online ( 320 guests, 7 registered users )
astri pasaribu, boni, ika saptarini, ipeh, mommynic, mon@lisa, nandaholique