When we used to live in HDB (flats) complex, taking a morning walk means going to the market downstairs to buy grocery and sometimes just to go visit the playground or just plainly taking a walk in the morning around the apartment complex. Since I'm working, this activity can only be done on weekends though Naia usually go with her nanny too when I'm already at work.

Though we may not really do it every weekend, I'd always love to have it. The walk usually takes around 30-45 minutes. I usually just brought some snacks and water or juice for during the walk, comfortable pair of shoes for myself and Naia. Sometimes, we went only in our pajamas :) but definitely had our sunblock on.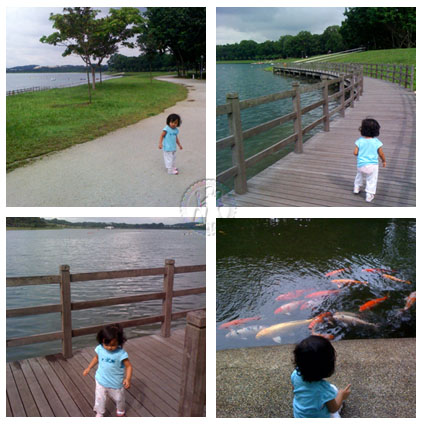 Recently, we moved to our own apartment right across the Reservoir in the east part of Singapore. It was a blessing that our apartment complex was just steps away from the Reservoir (and also one of the big reason we chose it). So after we have settled down in the new apartment, the activity continues. I love how the walk really gives a bonding experience between me and my daughter. And since the walk now takes place within the Reservoir area, I can introduce Naia to nature too. From the walk around the lake, watching the canoes, visits to the playground, playing with sands or running on the grass area, she just loves it!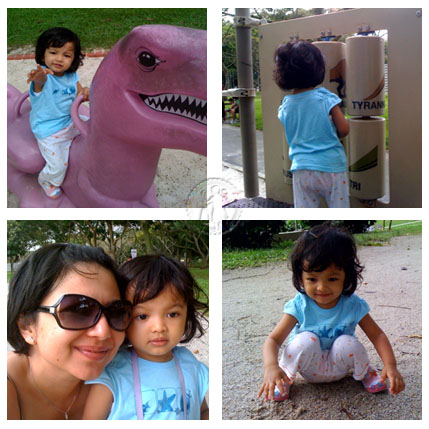 Later, as Naia grows up, I can see us taking the hiking trail and I teach her how to bike there too. And maybe, start to take her along in the jogging trail with me. That would be fun and I can't wait!