Teman saya, Maulana M. Syuhada, tinggal di Manchester UK, pada bulan Maret mengikuti Sport Relief Mile 2012. Banyak orangtua yang mengajak anak-anaknya berlari. Ini menunjukkan semangat mereka yang luar biasa. Seorang Papa bahkan menggendong anaknya di pundak. Exerting yourself to the fullest within your individual limits, that's the essence of running and metaphore of life. Berikut foto-fotonya.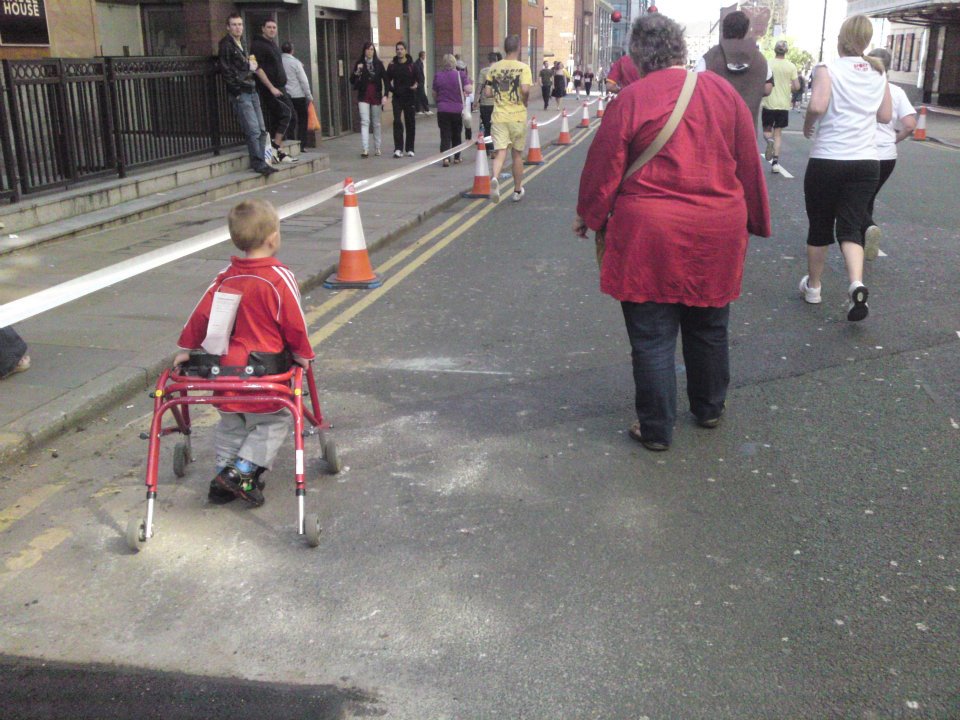 The most touching moment of yesterday's event - He could barely walk, but so determined to do this charity mile. His disability doesn't prevent him to make difference in the lives of others. A truly inspirational kid! He made my day!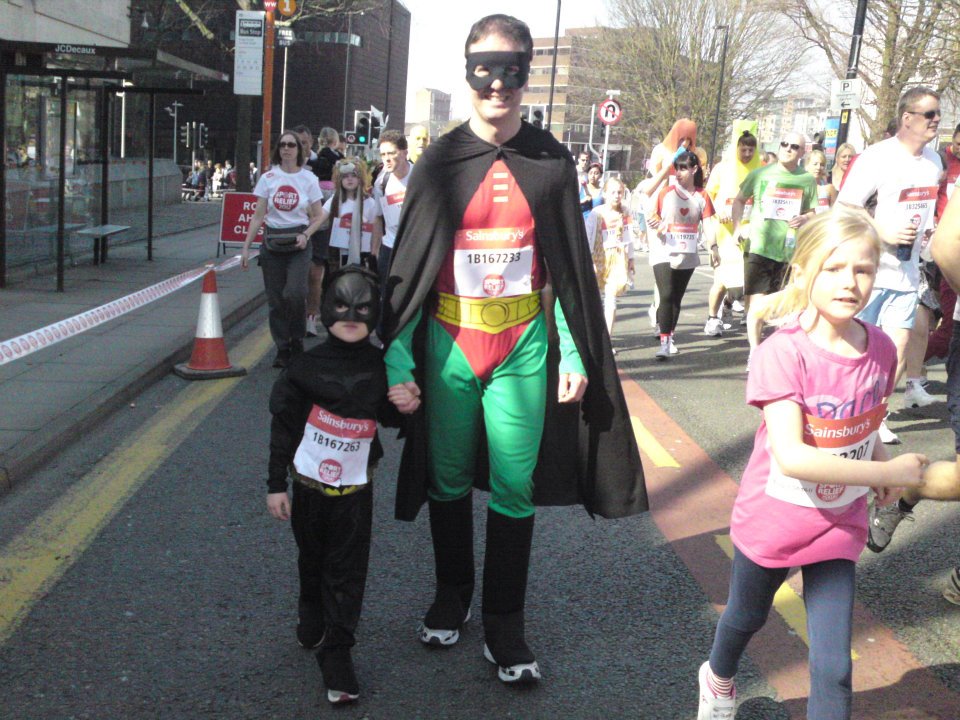 I didn't know that Batman is the son of Robin :)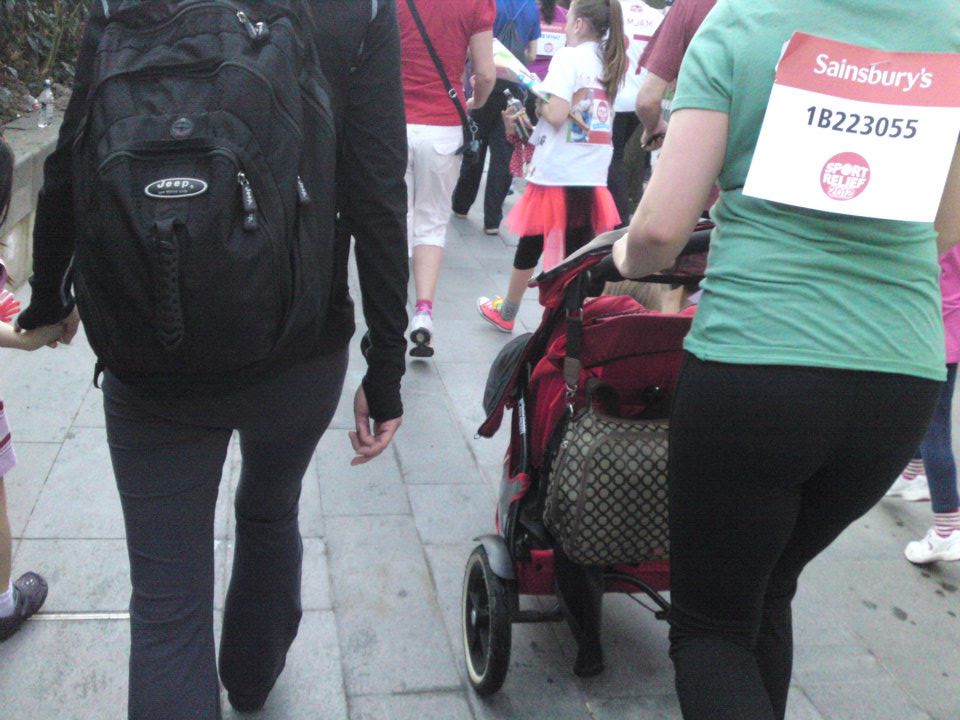 Whether you never run in your life, carrying a baby, pushing a pram, or even on the wheel chair, you still can do the mile!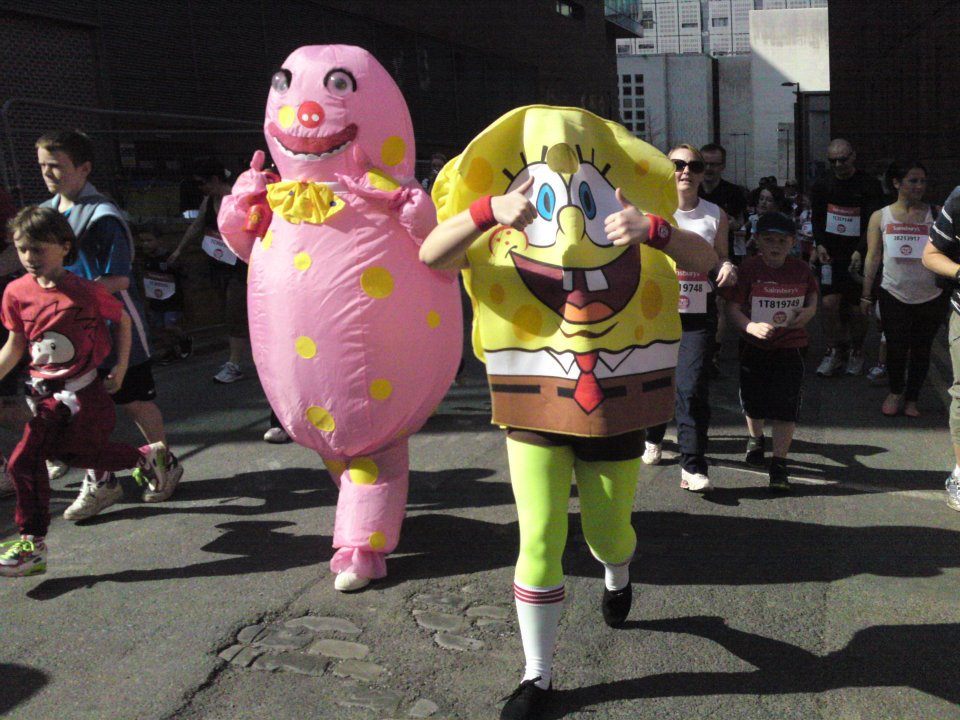 Spongebob & Patrick!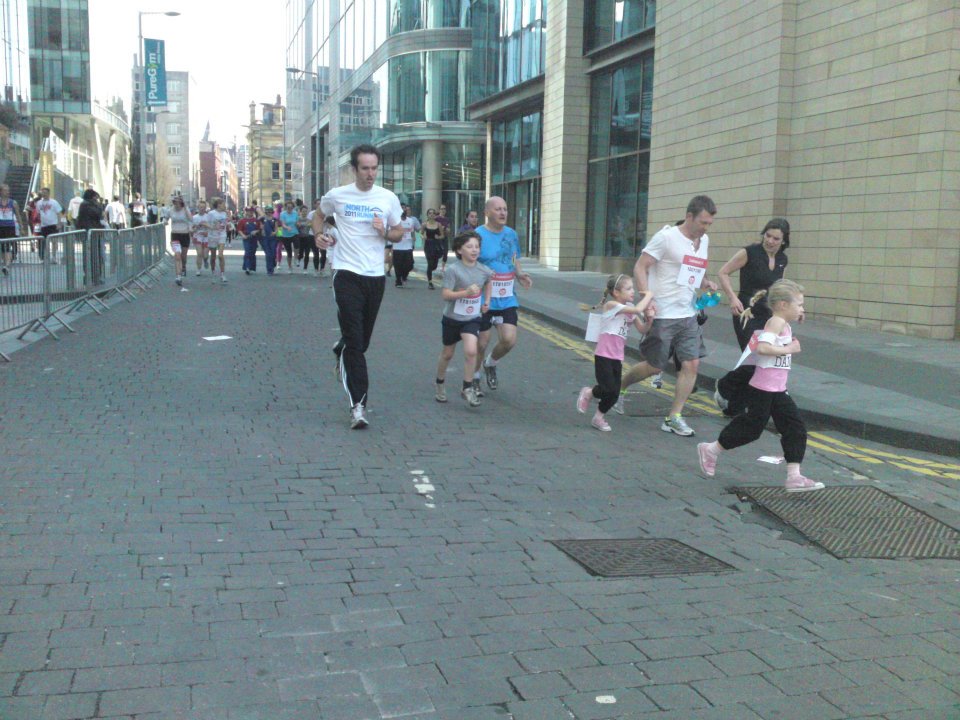 Sekarang urban Mama Papa bisa berdiskusi mengenai fitness & health di forum The Urban Mama :) Terkadang kita membutuhkan motivasi dan teman untuk memulainya. Semoga dengan adanya forum The Urban Fit bisa menambah semangat urban Mama dan Papa dalam berolah raga. Sehat adalah segalanya, salah satunya bisa ditunjang dengan menjaga kebugaran tubuh.
Post a Comment
You must be
logged
in to post a comment.