The Urban Mama Forum
Baby (Page 1 of 15)
Contest Winner Announced!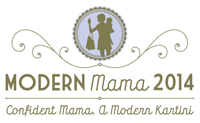 Pemenang untuk Kontes foto TUM Modern Mama 2014 sudah diumumkan! Siapa yang kami nobatkan sebagai pemenang kontes foto
Confident Mama, A Modern Kartini
?
Sila cek pengumumannya
di sini
ya :) Selamat untuk para pemenang, terima kasih buat semua urban Mama yang sudah berpartisipasi. Kalian semua adalah Modern Kartini! Selamat Hari Kartini, Mama-Mama hebat!
Topics [ 1 to 30 of 425 ]
Topics in this forum with details of replies, views, last post.
Topics [ 1 to 30 of 425 ]