The Urban Mama Forum
Baby (Page 1 of 15)
Contest! TUM Modern Mama 2014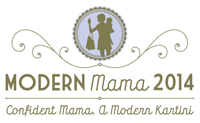 Urban Mama, Yuk berpartisipasi di Kontes foto TUM Modern Mama 2014.
Ini adalah kontes foto tahunan yang rutin kami lakukan dalam menyambut Hari Kartini 2014. Tema kontes foto tahun ini adalah
Confident Mama, A Modern Kartini
.
Sila post foto Mama
di forum
ya :) Kami tunggu!
Topics [ 1 to 30 of 425 ]
Topics in this forum with details of replies, views, last post.
Topics [ 1 to 30 of 425 ]