The Urban Mama Forum
Baby (Page 1 of 16)
#TUMbreastfeeding Month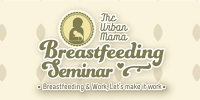 #TUMBreastfeeding Seminar:
Breastfeeding and Work, Let's Make It Work!
Memanggil para mama untuk hadir di event tahunan TUM dalam rangka menyambut world breastfeeding week, 8 Agustus 2015 pkl 10.00 di Downtown Bistro.
Akan hadir 2 nara sumber yang merupakan #TUMExpert yaitu
Anna Surti Ariani
, psikolog, dan juga
Fatimah Berliana Monika
, konselor laktasi.
Registrasi sudah dibuka di
sini
.
Topics [ 1 to 30 of 469 ]
Topics in this forum with details of replies, views, last post.
Topics [ 1 to 30 of 469 ]