The Urban Mama Forum
#TUMevents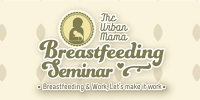 #TUMBreastfeeding Seminar:
Breastfeeding and Work, Let's Make It Work!
Memanggil para mama untuk hadir di event tahunan TUM dalam rangka menyambut world breastfeeding week, 8 Agustus 2015 pkl 10.00 di Downtown Bistro.
Akan hadir 2 nara sumber yang merupakan #TUMExpert yaitu
Anna Surti Ariani
, psikolog, dan juga
Fatimah Berliana Monika
, konselor laktasi.
Registrasi akan segera dibuka. So, stay tune! :)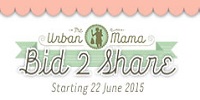 #TUMbid2share
Urban Mama Papa, melanjutkan tradisi TUM di bulan Ramadhan, tahun ini kami kembali mengadakan
#TUMbid2share
dimana ada 4 items persembahan Mothercare dan ELC Indonesia dengan kondisi baru. Yuk di bid, hasilnya 100% donasi akan disalurkan via Yayasan Tunas Cendekia.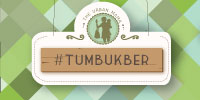 #TUMbukber
Urban Mama Papa, #TUMbukber adalah kegiatan rutin TUM di bulan Ramadhan. Berbagi sedikit kebahagiaan dengan anak-anak di Panti Asuhan dengan berbuka bersama mereka. Kami mengajak urban Mama Papa untuk berpartisipasi dengan berdonasi dimana hasil donasi sepenuhnya akan disumbangkan ke Panti Asuhan. Donasi bisa dilakukan dengan transfer ke rekening TUM atas nama Siska Knoch - BCA 6080370073. Terima kasih atas kebaikan urban Mama Papa.
Topics in this forum with details of replies, views, last post.